Agent Knows Northern Virginia Homes
Home
Market Info Category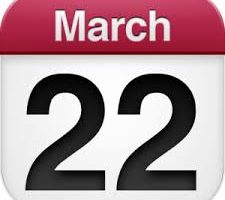 You are Invited: Free Home Seller Seminar in Fairfax WHAT: Home Seller Seminar - How to Get It SOLD! WHEN: Wednesday, March 22 at 7:00 PM WHERE: Historic Blenheim Interpretive Center (3610 Old Lee Hwy, Fairfax, VA 22030) WHO: Any homeowner seeking to educate themselves about selling their home and understand the current market conditions. Free and open to the public. Please RSVP via Evite. You've heard the sound bites and read the headlines about the housing market: "NOW is the time to sell..." "It's a seller's market..." "Historically low housing inventory... Continue Reading >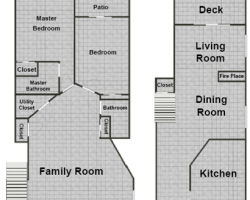 1547 Northern Neck Vienna 22182 For Sale Beautiful bright end unit condo in Westwood Village! 2 level condo with 2 bedrooms and 2 baths at 1547 Northern Neck Vienna 22182 For Sale! Close to Tysons corner and all it has to offer! The cook in the family will love the spacious kitchen with stainless steel appliances! Spacious bedrooms and an open floor plan make this condo a comforting space to call home! A luxury double shower in the master bath is... Continue Reading >
Park Crest Condo Sales Report Tysons Corner Park Crest Condo building in Tysons Corner, also known as One Parkcrest, is a great luxury condo community in the McLean 22102 zip code. The community is located right next door to both a Starbucks coffee cafe, as well as a Harris Teeter grocery store. That is very convenient. And it's also very close proximity to Tysons Galleria and the Tysons Corner Center Malls. Park Crest Condo Sales Data Active and For sale right now in...
Continue Reading
>
Real Estate Sales Report Tysons Corner Townhouses What's going on in Tysons Corner Townhouse sales? Find out right here in this video blog. See below for update on Active "For Sale," Under Contract, and Sold real estate statistics for Tysons Corner Townhomes. Quick reminder, Tysons Corner, consists of part of Vienna 22182 and McLean 22102 zip codes. Active (a.k.a. "For Sale") - 4 Tysons Corner Townhouses for sale now - List Prices ranging from $690k - These homes are for sale in the neighborhoods:...
Continue Reading
>
Tysons Corner Real Estate Report McLean 22102 and Vienna 22182 Here Jeff Wu, local Real Estate Specialist, talks about key statistics in local Real Estate.  Focus is on closed month data of September 2012 vs. September 2013 in McLean zip code 22102 and Vienna zip code 22182.  These are the 2 zip codes that come together from McLean and Vienna to make Tysons Corner. Real Estate has done well in 2013 in terms of positive growth of appreciation and value. That is congruent...
Continue Reading
>
Lillian Court Sales update and Coming Soon Home for Sale Jeff Wu, Real Estate Specialist focusing on Tysons Corner Home Sales, McLean Home Sales, and Vienna Home Sales, is here today in front of the Lillian Court condo community with #1 a neighborhood home sales update #2 a neighborhood home rentals update and #3 a quick sound bite about an upcoming 2 bedroom 2 bathroom condo he'll be selling late next week in this Tysons Corner condo community. #1 Right now, this second,...
Continue Reading
>
Who Needs a Home Inspector
Continue Reading
>
22182 Real Estate Update November 17th 2010
Continue Reading
>
22182 Tysons Corner Area Real Estate review of 2010 Sales
Continue Reading
>
12-13-11 Nova Forward Tysons Corner Development update
Continue Reading
>