Agent Knows Northern Virginia Homes
Home
Jeff Wu Welcomes You!
The real estate roller coaster.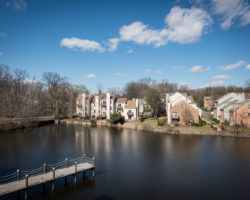 FOR RENT: 7604 Lakeside Village Dr, Unit D, Falls Church, VA 22042 Available in MLS on March 8, 2017 Now available is a top floor, garden condo with an open floor plan. This one bedroom, one bath consists of a large master suite with a sitting room attached. The full bathroom includes a vanity, extra sink and walk-in closet. Living and dining spaces have wood flooring, a fireplace and views to the balcony that overlooks the waterfront's lake with a dock. Wall to... Continue Reading >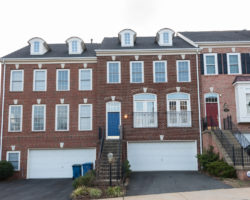 For Rent: 6186 Toledo Place, Haymarket, VA 20169 New to market for rent is a townhouse located at 6186 Toledo Place, Haymarket, VA 20169. This property is established in a gated community in the Piedmont Community. Space is composed of three levels, of which consists of the basement as the entrance from the garage. There are three bedrooms, one being a spacious master suite, and an additional room located in the basement next to a closet used for the washer and... Continue Reading >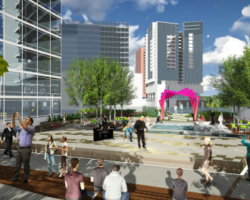 New Development next to Spring Hill Metro The Fairfax County Board of Supervisors has approved a new development along Leesburg Pike (Rte. 7) called Dominion Square West. Currently a strip of car dealerships, the plan sets forth a mixed-use residential, office and shopping destination in Tysons. (CARS, LLC) will turn 70,000 sq. ft. of car showrooms and service areas into 1.7 million sq. ft. of mixed-use space connected to the Spring Hill Metro stop. The current plan includes: • Two offices • Two apartments with up... Continue Reading >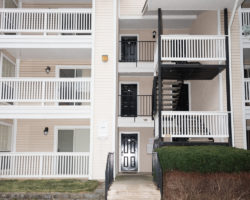 Offers, Offers, Offers! 1519 Lincoln Way Unit 301 With only being on the market for almost a week, 1519 Lincoln Way #301 has received multiple offers within the first two days! This condo is receiving a lot of attention from inquiring buyers that have included this unit as one of their top choices. Great location and space are definitely the high key points that are strolling in the many calls and emails from buyers that have fallen in love with this home. This garden... Continue Reading >
January 2016 Foxcroft Colony Condominium Home Sales Report The Foxcroft Colony Condominium neighborhood is located in a prime spot by the intersection of Route 50 (Arlington Boulevard) and Pickett Road.  This is close to chick-fil-a, ihop, and lots of other great local restaurants.  The area across Route 50 is also ripe for redevelopment. Right now there are no homes.  That's right, zero, homes for sale in the Foxcroft Colony Condo neighborhood.  Don't be too discouraged though.  This Fairfax County neighborhood does have...
Continue Reading
>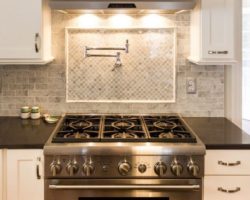 Return on investment renovations. The new year can typically spark the desire for a new look, starting with home renovations. Before slapping on the hard hat, it is essential to know what the return on investment is. A Cost versus Value report that analyzes the price for upgrades, and what you'll make in return, has been released by Remodeling magazine. Sellers this year will definitely want to compare what they can recoup on their renovation investments. A popular trend nationwide is leaning... Continue Reading >
What Homes Sold at the Gates of McLean in 2016? That is the question this video and this blog post will answer for you.  Watch and read to find out how many homes sold in the Gates of McLean. The Gates of McLean is still a very desirable community in Tysons Corner.  It's located across the street from Capital One's head quarters.  And it's also one block from a Silver Line metro station.  The only Silver Line station that's just inside the beltway. The Gates... Continue Reading >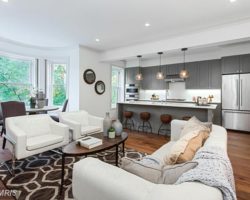 Historic Meets Modern Historic exteriors and modern interiors have grasped the attention of many DuPont Circle residents that have purchased these mix styled condos. One can find buildings made of smooth-textured red bricks and circular bay towers making up the exterior of a condo. Walking inside provides a much different view of stylish and contemporary open spaces . A particular five level house in P Street NW has been remodeled in order to coordinate with the surrounding condominium units. The interior... Continue Reading >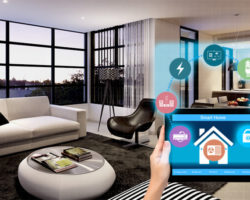 The Year of the Smart Home Sellers and builders are including smart home features as a bonus package for consumers' real estate purchases. These features are replacing furnaces, alarm systems, doorbells, door locks, refrigerators, and more household items. In 2016 personal home assistance became more popular with the emergence of devices such as Google Home and Amazon's Alexa. IHS Markit states that last year 80 million smart home devices were purchased worldwide. In 2017 it's predicted that 130 million devices will... Continue Reading >
New Development Proposed on King Street On the outskirts of Old Town Alexandria, architect Michael Winstanley, has proposed to design and construct an eight-story condominium building. The condominium will stand two blocks away from the metro and behind six old town homes at 1604-1614 King Street. The design consists of eight stories of exterior glass to project a new, unique and modern look in the city. Pending Alexandria's design decisions, the eight-story condominium may have an impact on the redevelopment of the... Continue Reading >