Agent Knows Northern Virginia Homes
Home
Jeff Wu Welcomes You!
The real estate roller coaster.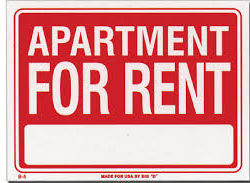 Tysons Corner Rental Buildings Getting Creative The landscape in Tysons Corner seems to be constantly changing.  Especially if you stay away for a bit.  The next time you come it seems dramatically different.  Like seeing your nephew every year at Christmas and marveling that they're 2 inches taller.  That's what's happening in Tysons Corner.  The Best Western Hotel is gone.  That was at the corner of Route 7 and Westpark.  In it's place will soon be 2 new apartment buildings.  That... Continue Reading >
Food For Others on Giving Tuesday 2016 On Giving Tuesday 2016 Jeff interviewed Annie Turner, the Executive Director of Food For Others.  Watch the Video and learn about the 4 main ways that Food For Others combats hunger needs in the local area in Northern Virginia. [1] Social Workers refer people in need to Food For Others for food through Warehouse Distributions [2] Food For Others goes to 16 neighborhood sites around the area to distribute food [3] P3, "Power Pack" program, that gives...
Continue Reading
>
Tysons Corner Courthouse Station Home Sales Report November 2016 Courthouse Station is a neighborhood of townhomes in Tysons Corner's Vienna zip code 22182.  It is close to the beltway and route 7, off of Gallows Road.  Landmarks close to this community are Joyce Kilmer Middle School, and also the Dunn Loring Volunteer Fire Station. If you wanted to buy a home in Courthouse Station, there is only 1 available.  This home is located at 8043 Trevor Place, Vienna, Virginia 22182.  The home...
Continue Reading
>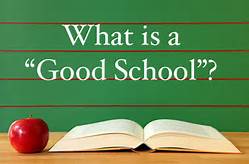 Schools Matter in Real Estate Values It's kind of funny.  Since Realtors aren't allowed to say if a school is good or bad.  The government doesn't want Realtors putting their opinions on to the consumer.  Or inappropriately affecting interest or lack thereof in a neighborhood by a Realtor's rating of the school.  That's why the whole industry of online rankings popped up.  There are websites like GreatSchools.org, where a consumer can go to get more school info. and the desired ratings. Everyone... Continue Reading >
What is for sale in McLean Hamlet October 2016 McLean Hamlet is a unique neighborhood of single family homes in McLean.  This neighborhood is located in the McLean 22102 zip code.  McLean Hamlet is nestled in close to the beltway off of Lewinsville Road.  It's easy to get to McLean or Tysons Corner.  When leaving McLean Hamlet you just turn right or left respectively onto Lewinsville Road.  Most of the homes are good sizes.  And they generally have third of an...
Continue Reading
>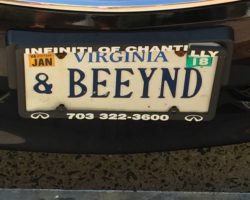 Virginia has the best real estate, on cars! First impressions, curb appeal, emotions, all those things are important when it comes to selling real estate.  They apply to this post and this topic.  But this time, I'm talking about cars. It has always been fascinating to me how many license plates in Virginia seem to be personalized.  Virginia has very affordable options for either a stylized car license plate, or creating your own message or combination of characters.  Some do both! There seem... Continue Reading >
September 2016 Homes for Sale in the Yacht Club in Falls Church 22042 This neighborhood of Townhomes is located in Falls Church's 22042 zip code just east of where Route 50 and the beltway (495) meet.  It is a gated community.  There are townhouses with no garage, 1 car garage, or even 2 car garage.  The Yacht Club is attractively located near a small lake.  The community is also close to the Fairfax County Providence Recreation Center. Right now there are two...
Continue Reading
>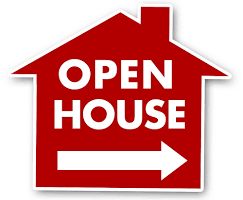 3 Northern Virginia Open Houses to Visit Today September 18th 2016 Don't wait to see these three wonderful homes this weekend. [gallery ids="2885,2884,2883,2882,2881"] NEW LISTING - 2102 Highcourt Lane #101, Herndon, VA 20170 OPEN HOUSE this Sunday, 9/18 from 2:00-4:00 PM Come home and R E L A X in this 2-bedroom, 2-bath! Home is spacious and has a great open floor plan with everything you need. Wood style flooring, gas fire place, granite counters, stainless steel undermount sink, built in microwave, and more. Personal... Continue Reading >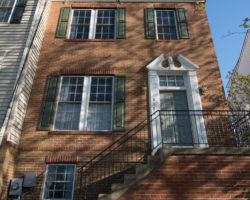 Open House This Sunday at Great Townhouse Near Mosaic District 12-4pm Yes, this Sunday.  September 18th, 2016 8173 Skelton Circle, Falls Church, VA 22042 is for sale and available to visit this Sunday from 12-4pm.  This is a great townhouse in a superb location close to the beltway (495), route 50, lee highway, the dunn loring metro, and more.  Many people probably drive on gallows road every day and don't realize that this great, small, neighborhood of townhomes is there. And super popular... Continue Reading >
Herndon Virginia Worldgate Condo For Sale Now 2102 Highcourt Lane #101, Herndon, VA 20170 has just been listed for sale today!  It's a great two bedroom two bathroom condominium in the Worldgate condominium neighborhood.  This home has brand NEW granite counters in the kitchen, with an undermount stainless steel sink.  There is also a built in microwave.  And the kitchen has ceramic tile floors.  Plus the nice open floor plan has a breakfast bar from the kitchen opening to the dining and living... Continue Reading >