Agent Knows Northern Virginia Homes
Home
Jeff Wu Welcomes You!
The real estate roller coaster.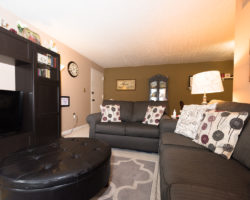 9449 Fairfax Blvd #204, Fairfax, VA 22031 This 914 square foot 2 bedroom, 1 bath located in Fairfax, Virginia is now under contract! The master bedroom entails a walk-in closet and large windows that enable great sunlight exposure. Conveyed in the condo is a dishwasher, refrigerator, wall to wall carpeting and ceiling fans. Window treatments and a private balcony are also features that make up this home. The building in which this condo is located provides a common laundry room for residents... Continue Reading >
For Sale: 1571 Spring Gate Drive Unit 6316, McLean, VA 22102 Is 1571 Spring Gate Drive #6316 your new home? This is a model unit called the Chelsea and it is a one bedroom, with a walk-in closet, and one bathroom condo located one the third floor. The wonderful home consists of a ceiling fan, full size washer and dryer, dishwasher and refrigerator with an ice maker. It has an open kitchen and a replaced stove range. Hardwood flooring, crown molding,... Continue Reading >
Country Club Hills Fairfax City Virginia Home Sales Report March 2017 This neighborhood that's right off Old Lee Highway in Fairfax City is conveniently located to much of the Fairfax City area.  And it's easy to get to Mosaic District, Route 50, Lee Highway, and more. In Country Club Hills there are two homes actively for sale right now.  One of these homes has five bedrooms and three bathrooms.  It has been on the market in Country Club Hills for 11 days....
Continue Reading
>
On Ivydale Drive 3721 Ivydale Drive is a home that presents the feeling of living in the woods but still being close to civilization. It is complete with 4 bedrooms, 3 baths and a space for an office. Conveyances include a fireplace, hardwood and ceramic tile flooring, and ceiling fans. The kitchen is fully finished and occupies a dishwasher. Large windows that will turn the phrase "rise and shine" into a reality provides divine natural lighting throughout. The family room, basement, and... Continue Reading >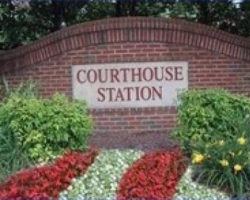 Courthouse Station Home Sales Vienna's Courthouse Station community townhomes are to be seen and appreciated. The colonial and traditional styled homes are constructed with attached garages, fireplaces, and three levels of space. Courthouse Station is located off of Gallows Road with a convenient and easy commute to Tysons Corner and the Dunn Loring metro. It is just minutes to I-495, I-66, a toll road and Route 7. Recent Sales Update Within the last three months, two of Courthouse Station's fine townhomes have been... Continue Reading >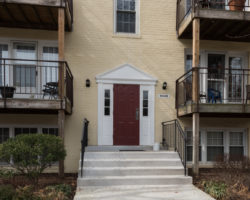 9449 Fairfax Blvd #204, Fairfax, VA 22031 Look out for this 914 square foot 2 bedroom, 1 bath located in Fairfax, Virginia. The master bedroom entails a walk-in closet and large windows that enable great sunlight exposure. Conveyed in the condo is a dishwasher, refrigerator, wall to wall carpeting and ceiling fans. Window treatments and a private balcony are also features that make up this home. The building in which this condo is located provides a common laundry room for residents... Continue Reading >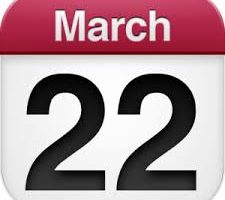 You are Invited: Free Home Seller Seminar in Fairfax WHAT: Home Seller Seminar - How to Get It SOLD! WHEN: Wednesday, March 22 at 7:00 PM WHERE: Historic Blenheim Interpretive Center (3610 Old Lee Hwy, Fairfax, VA 22030) WHO: Any homeowner seeking to educate themselves about selling their home and understand the current market conditions. Free and open to the public. Please RSVP via Evite. You've heard the sound bites and read the headlines about the housing market: "NOW is the time to sell..." "It's a seller's market..." "Historically low housing inventory... Continue Reading >
NOW UNDER CONTRACT! 8470 Nicole Court, Annandale, VA 22003 We are now under contract for this 4 bedroom, 3.5 bathroom colonial style family home. The spa-like master bathroom includes a his and hers walk-in closet, separate, custom frame-less shower enclosure and a double sink vanity. Conveyances comprise of a wood burning fireplace, a basement, wood flooring, ceiling fans and a washer and dryer. The kitchen features stainless steel appliances, granite counter-tops and a dishwasher. Attached, is a spacious 2 car garage with... Continue Reading >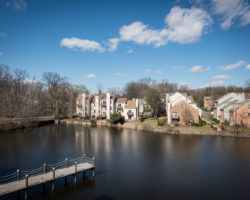 FOR RENT: 7604 Lakeside Village Dr, Unit D, Falls Church, VA 22042 Available in MLS on March 8, 2017 Now available is a top floor, garden condo with an open floor plan. This one bedroom, one bath consists of a large master suite with a sitting room attached. The full bathroom includes a vanity, extra sink and walk-in closet. Living and dining spaces have wood flooring, a fireplace and views to the balcony that overlooks the waterfront's lake with a dock. Wall to... Continue Reading >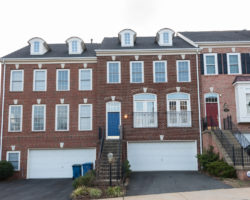 For Rent: 6186 Toledo Place, Haymarket, VA 20169 New to market for rent is a townhouse located at 6186 Toledo Place, Haymarket, VA 20169. This property is established in a gated community in the Piedmont Community. Space is composed of three levels, of which consists of the basement as the entrance from the garage. There are three bedrooms, one being a spacious master suite, and an additional room located in the basement next to a closet used for the washer and... Continue Reading >