Agent Knows Northern Virginia Homes
Home
Jeff Wu Welcomes You!
The real estate roller coaster.
In Northern Virginia, Washington DC, or Maryland it's important to be prepared.  Specifically today what's most relevant is during snow.  As we, right now, are experiencing more winter weather.  It appears that we'll accumulate somewhere between 2-4" of snow this time. My wife thought I was crazy for going out in the snow.  As I was driving around it got me thinking about being prepared.  You can see some cars: Priuses, Miatas, even mini vans along the side of the road;... Continue Reading >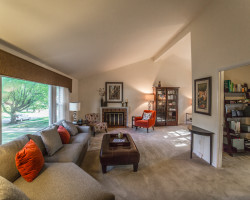 Now that you've survived Snowzilla, how are you going to stretch your legs this weekend? Come out and tour two beautiful homes. (Don't worry, we'll provide shoe covers for those soggy boots!) You must see this lovingly-maintained Herndon gem, brand new to the market: 2444 Birch Cove Road, Herndon, VA 20171 Sunday, 1/31 from noon to 2:00 PM And there no reason to miss 6905 Blue Star in Devon Park—we're holding the gorgeous home open twice: 6905 Blue Star Drive, McLean, VA 22101 Saturday, 1/30 from... Continue Reading >
The retail behemoth has announced store closures. 154 of the stores are in the US and most others are in Brazil and Latin America. None of the closures are in Virginia. The closest shuttered store to our region will be the Covington Drive Walmart in Baltimore on January 17. Most of the stores closing in the US are in close proximity to another Walmart. The store will start closures at the end of January. Walmart operates 4,500 stores in the U.S.... Continue Reading >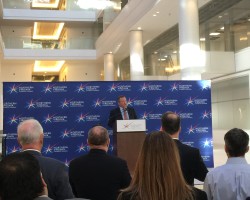 The Fairfax County Chamber of Commerce (Fairfax Chamber) is now called the Northern Virginia Chamber of Commerce to reflect its service to the regional business community. About 200 people were in attendance at the breakfast reception and official brand launch on January 6 in the Silverline Center Atrium in Tysons. This included several area politicians. The new multicolored star logo was the result of a thoughtful redesign and is intended to show the leadership of Northern Virginia as well as represent... Continue Reading >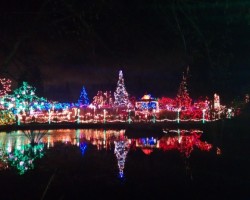 Although Christmas has come and gone, and the weather has been downright spring-like, winter activities are still in full swing in Northern Virginia. One of the coolest winter activities is skating on an outdoor ice rink. Tysons Corner Center Plaza rink  or Reston Town Center Pavilion ice rink are both open through March. They conveniently offer skate rentals as well. If you're looking to venture into the city, the National Mall Gallery's Sculpture Garden also has an ice rink. Many... Continue Reading >
Gates of McLean Home Sales Report December 2015 In the video, and below are the recent home sales statistics for the Tysons Corner Condominium community, The Gates of McLean.  This great community is a block from the Tysons East Silver Line McLean Metro Station at the intersection of Route 123 and Scott's Crossing.  The McLean zip code 22102 community is gated and many of the buildings, but not all, have garage parking.  The clubhouse also has a # of appealing amenities:...
Continue Reading
>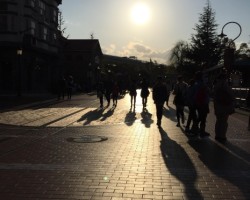 Every Saturday from now until November 28th enjoy a weekly walking tour of the Old Town Fairfax Historic District. This is a walking tour that starts at 4pm and lasts approximately two hours. It is held at the Fairfax County Courthouse located at 4000 Chain Bridge Road, Fairfax, Virginia. Tickets are $10  a person. With various discounts regarding groups and students, it is well worth the money. All proceeds made from the tour go to the Friends of the Historic... Continue Reading >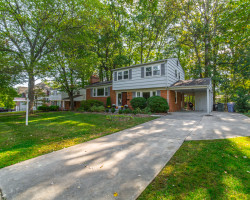 6905 Blue Star Drive For Sale in McLean Virginia Click here for a video of this McLean Single family home for sale This great split level home in McLean Virginia's 22101 zip code has a quarter (1/4) acre lot.  It is nicely remodeled in the kitchen, bathrooms, and other areas.  The kitchen has black appliances, including a built in microwave.  Plus there are granite counters, including a great breakfast bar by a cut out into the dining room.  There are also wood... Continue Reading >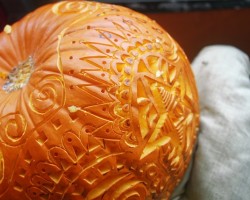 Last week we featured the Tysons Harvest Festival, and this week we are piggy-backing with another event happening in Tysons Corner, Virginia again. In addition to the second weekend of the Tyson Harvest Festival, there will be artisan pumpkin carvers creating beautiful displays until November 1st. The displays change daily and can be seen from 6pm to 10pm. The address is Lerner Town Square at Tysons II, 8020 Galleria Drive in Tysons Corner, Virginia. Buying, selling or simply living in a... Continue Reading >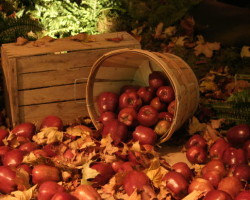 The second annual Tysons Fall Harvest is happening the weekends of October 17th and 18th, as well as October 24th and 25th. It is open 12pm-5pm daily, and is located at 8025 Galleria Drive, Tysons, VA. The event is being held at the corner of Lerner Town Square and Tysons II. Admission can be purchased on site at the event or in advance at a discounted price here. Kids 15 and under are free. There are also family packages, as... Continue Reading >