Agent Knows Northern Virginia Homes
Home
Jeff Wu Welcomes You!
The real estate roller coaster.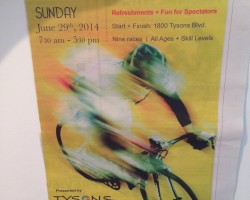 Tour de Tysons Bicycle Races Today, Sunday June 29th, from 7:30am to 5:30pm there will be bicycle races in Tysons Corner.  These races will be for all ages and all skill levels.  There will be 9 races in total.  Refreshments and Fun for Spectators will be provided. The Tour de Tysons will be held at 1800 Tysons Boulevard.  This is the location for both the start and finish of the races.  This location is very close to the Tysons Galleria Mall, and... Continue Reading >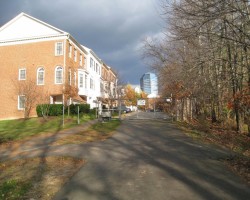 Ashgrove Lane Trail Many will be happy to hear that Fairfax County Park Authority is working on a project to repair and resurface the Ashgrove Lane Trail. The Ashgrove Lane Trail is currently an abandoned road in desperate need of repair that connects the W&OD trail to Tysons. Construction on the Ashgrove Lane Trail was set to begin around June 6th, however the start date was recently pushed back to June 30th and is estimated to take approximately 1 month to complete. Environmental... Continue Reading >
[gallery ids="1875,1876,1877,1878"] World Cup Soccer at Mosaic District The Mosaic District is definitely a trendy place to be.  This great development had a lot of attractive shops and restaurants, as well as the Angelica Theater. Something that makes the area even more desirable is t has become a fun place to just be.  And when I say be I mean many things.  Be can mean to walk or sit or run or talk.  And other fun ways to be are playing in the... Continue Reading >
3967 Acorn Ridge Ct Fairfax 22033 For Sale Beautiful townhome at 3967 Acorn Ridge Ct Fairfax 22033 For Sale in Fair Woods with a detached garage! This is a spacious 3 level, 2 bedroom 3 bath townhome featuring an open floor plan with spacious bedrooms and tons of natural light throughout the home. 2 of the full baths have been renovated. Hardwood floors on most of the main level. The townhome boasts 2 fireplaces to provide the perfect cozy environment for the winter months. Recessed lighting  and... Continue Reading >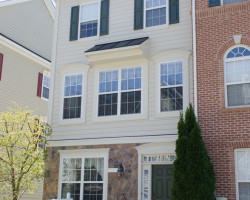 42461 Malachite Terrace Ashburn 20148 For Sale or Rent Beautiful bright end unit townhome at 42461 Malachite Terrace Ashburn 20148 For Sale or Rent in Brambleton with a 2 car garage! This 3 level, 3 bedroom 2 bath townhome features an open floor plan with spacious rooms and vaulted ceilings on the bedroom level. A 3 sided fireplace in the living room allows you to enjoy the ambiance of a cozy fire from the living room, eating area and even kitchen! The bright and open... Continue Reading >
For Sale in Westwood Village Tysons Condos For Sale right now in Westwood Village there is 1 great home. It's at 1547 Northern Neck Drive, #102. This home is a 2 bedroom 2 bathroom 2 level townhome condo. Some of this homes fine features area a great open kitchen, wood floors, a deck, recessed lighting, 3 sided gas fireplace, front loader washer and dryer, walkout lower level, large dual shower head master bath enclosure, and more. In no other neighborhood can you...
Continue Reading
>
Shouse Village Vienna Home Sales Vienna is full of unique neighborhoods.  Shouse Village is one of those.  It's filled with single family homes in a neighborhood that's tucked in close off of route 7.  This neighborhood is also close to the Wolftrap performing arts center.  And if is accessible to and from the toll road (route 267). Shouse Village also has it's own pool. Watch the video to find out what's For sale in Shouse Village, and what's under contract in Shouse Village....
Continue Reading
>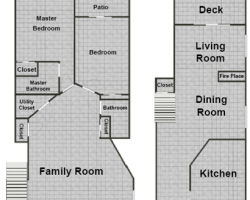 1547 Northern Neck Vienna 22182 For Sale Beautiful bright end unit condo in Westwood Village! 2 level condo with 2 bedrooms and 2 baths at 1547 Northern Neck Vienna 22182 For Sale! Close to Tysons corner and all it has to offer! The cook in the family will love the spacious kitchen with stainless steel appliances! Spacious bedrooms and an open floor plan make this condo a comforting space to call home! A luxury double shower in the master bath is... Continue Reading >
Park Crest Condo Sales Report Tysons Corner Park Crest Condo building in Tysons Corner, also known as One Parkcrest, is a great luxury condo community in the McLean 22102 zip code. The community is located right next door to both a Starbucks coffee cafe, as well as a Harris Teeter grocery store. That is very convenient. And it's also very close proximity to Tysons Galleria and the Tysons Corner Center Malls. Park Crest Condo Sales Data Active and For sale right now in...
Continue Reading
>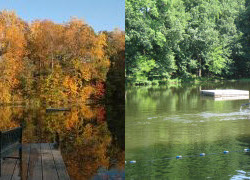 Woodside Estates Homes Sold Year to Date Woodside estates is a community of 213 single family homes built between the 1950's and 2014. The majority of homes in Woodside Estates are on about 1 acre or more of land. One of the biggest neighborhood attractions at Woodside Estates is the 7 acre Woodside Lake located off Brook Road. Right now there are 7 active homes for sale in Woodside Estates. Of the 7 homes for sale in Woodside Estates 2 are... Continue Reading >