Agent Knows Northern Virginia Homes
Home
Jeff Wu Welcomes You!
The real estate roller coaster.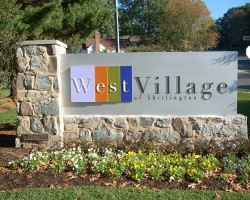 For Sale at West Village of Shirlington July 2016 This Arlington condominium community is close to Route 395, just across the way from Shirlington, and not too far from Glebe Rd.  It's great for people who want to enjoy the outdoor recreation that's available all along four mile run.  The community also offers an outdoor pool, clubhouse, nice common grounds, and a fitness center. Right now in the West Village of Shirlington condominium neighborhood there are 8 homes for sale.  These homes... Continue Reading >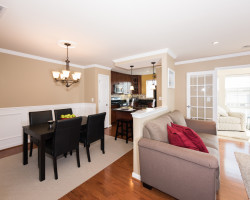 New Great Price! 4071 S. Four Mile Run Drive #403 Open House this Sunday, 7/10 from 1-3 PM! TOP FLOOR unit at the West Village Of Shirlington! Price improved with MOTIVATED sellers who all moved out. This property is move-in ready. SELLER SUBSIDY of $2,500 with a full price offer. Upgraded kitchen with Stainless Steel appliances, granite countertops and ceramic backsplash. BRAND NEW 2016 Washer and Dryer with warranty. Hardwood floors and ceramic tile throughout the home. Gorgeous Sun Room that expands... Continue Reading >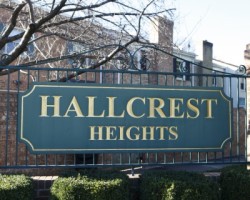 Hallcrest Heights Townhouses in McLean for sale June 2016 Hallcrest Heights is a Townhouse neighborhood in McLean located near the intersection of Great Falls Street and Route 123 (Dolley Madison Boulevard).  This is also pretty close to the McLean Metro Station on the Tysons Corner Silverline and access to Route 66 and route 267 (toll road). Right now there are two homes in Hallcrest Heights for sale.  Both of these McLean townhouses for sale are located on Eldorado Street.  And both are... Continue Reading >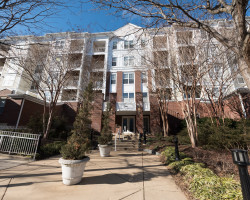 June 2016 Lillian Court Tysons Corner Home Sales Report Right now in this Condominium neighborhood in Tysons Corner's 22102 zip code there are 6 homes for sale.  And funny enough of the 6 homes for sale in Lillian Court right now, each is a different floor plan.  Right now the homes for sale are = Address List Price Beds Baths 1/2 Baths 1645 International Dr #227 $379,900 1 1 1 1645 International Dr #124 $304,990 1 1 0 1625 International Dr #116 $429,900 2 2 0 1641 International Dr #Th-22 $500,000 2 2 1 1641 International Dr #104 $449,900 2 2 0 1641 International Dr #312 $699,600 3 2 0 These Tysons Corner Condominiums for sale have... Continue Reading >
Trevor House Oakton Virginia Condos for sale June 2016 This great Condominium neighborhood is well located just off of Jermantown Road, and not far from the intersection with Route 123.  Also relatively close to the Route 66 and Route 123 cloverleaf. For sale right now there aren't any homes available in this Oakton Condominium neighborhood. Although, right now there are no condos actively for sale at Trevor House.  There are 2 of these Oakton properties Under Contract.  Although both are condos, they are... Continue Reading >
Vienna Country Creek Townhouses Sales Report June 2016 In the Vienna zip code, 22181, there is a neighborhood named Country Creek.  It is comprised of a variety of home styles.  The majority are townhouses.  And most of these are 3 level non garage townhouses.  There are also some 2 car garage townhouses and some single family homes that could be considered to be in Country Creek.  One of the benefits of this neighborhood, is that the homes are conveniently located near the... Continue Reading >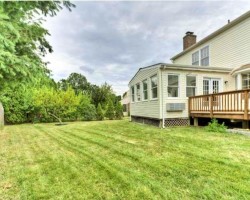 Coming Soon for Rent - 13125 PELMIRA RIDGE CT Beautiful Brick Front Colonial with Side Load Garage in the Sought-After POOL COMMUNITY of Bradley Acres. Hardwood Floors throughout the Main Level. Luxuriously Updated Kitchen with GRANITE countertops, Ceramic Backsplash, Stainless Steel Fridge, Dishwasher, 2 Wall Ovens. Kitchen opens to Family Room w/Gas Fireplace. Gorgeous 4-season Sunroom w/Skylights and French Doors. Master Bedroom has Huge Walk-in Closet. Lower Level bonus living area w/Rec Rm and additional family room. Great corner lot yard... Continue Reading >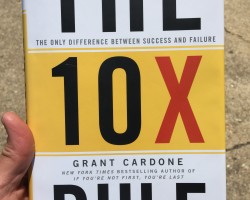 Book Report "The 10x Rule" by Grant Cardone I like to read business books.  And some friends recently recommended "The 10x Rule," by Grant Cardone to me.  I haven't read any of his other books.  He apparently has written a few books.  To name a few: - "Sell or Be Sold" - "If You're not First You're Last" - "The Closer's Survival Guide" - "Be Obsessed or Be Average" It's got a very unique flavor, or spin, to most anything I've read in the past.  There... Continue Reading >
Price Improved at 1591 Leeds Castle #101, Vienna Virginia 22182 This great Tysons Corner property for sale right now, has just had a $10,000 price Improvement! It is super close, a block, to Tysons Corner Walmart, Tysons Corner 24 hour fitness, Tysons Corner restaurants (such as Tysons Corner Smashburger and Tysons Corner Moby Dick, to name a few), and more.  Plus one more block over to the Silverline Tysons Corner Spring Hill Metro Station.  They say Location is the top priority when purchasing...
Continue Reading
>
Real Estate Connections in more than just Virginia, Maryland and Washington DC The kids in this video are singing a song about all 50 states.  Every state is so unique.  They have different: Capitols, landmarks, state birds, climates, populations, and so many other things.  It is amazing and really very cool when you think about all the diversity there is throughout this country. No matter what state you live in, it is very important to have a great Realtor on your side...
Continue Reading
>