Agent Knows Northern Virginia Homes
Home
Jeff Wu Welcomes You!
The real estate roller coaster.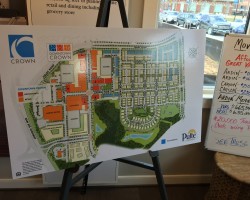 Pulte Townhomes Selling Well in Downtown Crown District Last week I visited the Pulte sales model of their townhome collection in the Downtown Crown development.  It was interesting to hear that they've had a solid amount of buyers coming from the empty nester demographic.  These are people who's kids have left their home.  And are hopefully "off the payroll," and fending for themselves.  So these buyers don't want a yard to mow.  They don't want a big physical space to maintain.... Continue Reading >
Coming Soon! 13302 Pearsall Lane, Fairfax, VA 22033.  Come see for yourself! Open House on Saturday, 3/26 from 2:00-4:00 PM. Come see this 3BR (with potential to be converted to 4BR) 2BA Cape Cod in the community of Greenbriar. Add a wall to the large master BR to double the main floor bedrooms. A BIG family room addition has been added to this model in back of home –bonus living area! Eat-in kitchen + formal dining area with a pass-through window...
Continue Reading
>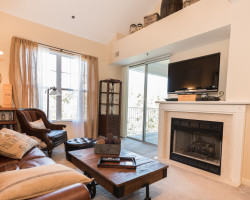 Home for Sale! 1641 International Drive #412 in McLean Come see this Spacious, Natural Light-filled top floor, 2-level unit at the sought-after Lillian Court at Tysons II. Renovated in 2014, this 2BR, 2BA offers dual master suites. This home has a completely renovated kitchen with Stainless Steel appliances + granite. Fine finishes are continued in upgraded bathrooms. Brand New HVAC system + water heater. This home is freshly painted and Move-in ready. A lovingly maintained unit by homeowners with many recent luxury upgrades. Less than... Continue Reading >
Key Characteristics of a Successful Real Estate Investor Last week I had the good fortune to hear a talk from a Commercial Real Estate agent who focuses on helping his clients buy multi-family commercial real estate.  He mentioned that he'd seen some common traits to some of his most successful Real Estate Investors. These 10 traits are listed below. 1. They are BOLD 2. They are OPTIMISTIC 3. They are AUTHENTIC 4. They have GREAT RELATIONSHIPS 5. They know their STRENGTHS 6. They are INTENTIONAL 7. They follow a SIMPLE... Continue Reading >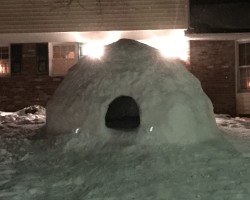 The Best Real Estate in a Fairfax County Virginia Snow Storm The kids had a week off of school.  Crazy.  That's what happens when almost 3 feet of snow get dumped on the Northern Virginia and DC Metro area.  Schools, particularly Fairfax County and Loudoun County in Northern Virginia, didn't know what to do.  Not fair to leave kids out in the cold, the mess, or where would they stand when bus stops didn't exist?  And many roads went from 2... Continue Reading >
In Northern Virginia, Washington DC, or Maryland it's important to be prepared.  Specifically today what's most relevant is during snow.  As we, right now, are experiencing more winter weather.  It appears that we'll accumulate somewhere between 2-4" of snow this time. My wife thought I was crazy for going out in the snow.  As I was driving around it got me thinking about being prepared.  You can see some cars: Priuses, Miatas, even mini vans along the side of the road;... Continue Reading >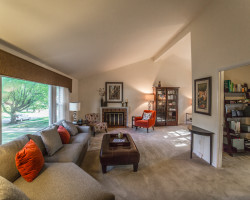 Now that you've survived Snowzilla, how are you going to stretch your legs this weekend? Come out and tour two beautiful homes. (Don't worry, we'll provide shoe covers for those soggy boots!) You must see this lovingly-maintained Herndon gem, brand new to the market: 2444 Birch Cove Road, Herndon, VA 20171 Sunday, 1/31 from noon to 2:00 PM And there no reason to miss 6905 Blue Star in Devon Park—we're holding the gorgeous home open twice: 6905 Blue Star Drive, McLean, VA 22101 Saturday, 1/30 from... Continue Reading >
The retail behemoth has announced store closures. 154 of the stores are in the US and most others are in Brazil and Latin America. None of the closures are in Virginia. The closest shuttered store to our region will be the Covington Drive Walmart in Baltimore on January 17. Most of the stores closing in the US are in close proximity to another Walmart. The store will start closures at the end of January. Walmart operates 4,500 stores in the U.S.... Continue Reading >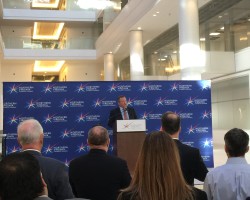 The Fairfax County Chamber of Commerce (Fairfax Chamber) is now called the Northern Virginia Chamber of Commerce to reflect its service to the regional business community. About 200 people were in attendance at the breakfast reception and official brand launch on January 6 in the Silverline Center Atrium in Tysons. This included several area politicians. The new multicolored star logo was the result of a thoughtful redesign and is intended to show the leadership of Northern Virginia as well as represent... Continue Reading >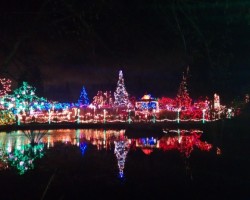 Although Christmas has come and gone, and the weather has been downright spring-like, winter activities are still in full swing in Northern Virginia. One of the coolest winter activities is skating on an outdoor ice rink. Tysons Corner Center Plaza rink  or Reston Town Center Pavilion ice rink are both open through March. They conveniently offer skate rentals as well. If you're looking to venture into the city, the National Mall Gallery's Sculpture Garden also has an ice rink. Many... Continue Reading >