Agent Knows Northern Virginia Homes
Home
Jeff Wu Welcomes You!
The real estate roller coaster.
Real Estate Sales Report Tysons Corner Townhouses What's going on in Tysons Corner Townhouse sales? Find out right here in this video blog. See below for update on Active "For Sale," Under Contract, and Sold real estate statistics for Tysons Corner Townhomes. Quick reminder, Tysons Corner, consists of part of Vienna 22182 and McLean 22102 zip codes. Active (a.k.a. "For Sale") - 4 Tysons Corner Townhouses for sale now - List Prices ranging from $690k - These homes are for sale in the neighborhoods:...
Continue Reading
>
Tysons Corner properties for rent. We currently have 5 great properties available for rent in Tysons Corner ranging in price from $1,295 to $2,800. 2 of our rental properties are located at the Fountains at McLean. Both are 1 bedroom 1 bath condos. 1 is priced at $1,350 and features vaulted ceilings and a fireplace, perfect for keeping cozy this cold winter. The other property is $1,295 and features new paint and new carpet throughout! The Fountains at Mclean is located in... Continue Reading >
Fountains at McLean Condo Sales The Fountains at McLean is a condo neighborhood across the street from one of Tysons Corner's major employers, Freddie Mac. It's also super close to the intersection of International Dr and the Toll Road (route 267).  It's an easy to get to the Harris Teeter grocery store, as it's less than a block away. The Fountains at McLean offers it's residents many amenities.  Some of those amenities are: Clubhouse, Game Room, Conference Room, Fitness Center, Outdoor Pool,...
Continue Reading
>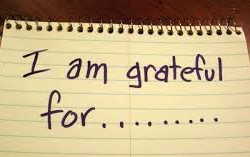 Grateful for Real Estate There are so many reasons to be Grateful this Holidays Season.  In honor of Thanksgiving that just occurred, figured I'd make a short list of Gratitudes that are Real Estate related.  So I'll start with the basics, and then expound to our area. The basics = - I'm thankful for Real Estate, because it is a basic need (AKH Shelter).  Everyone needs a place to live - I'm thankful for Real Estate because it's a wealth builder. - I'm thankful for... Continue Reading >
Home Owner Tip for the Winter Make sure you protect your biggest purchase.  Yes, your home.  Most people know to have their Heat/AC checked by a licensed HVAC technician twice a year.  Another good seasonal prevention item is to take care to turn off your exterior hose bibs.  It's not as simple as turning them off on the outside.  Whether you own a home in Fairfax County Virginia, Montgomery County Maryland or even in the District of Washington DC, you may...
Continue Reading
>
Tysons Corner Talk with John Foust Sometimes if you're not in politics it's hard to tell how it all works.  Jeff Wu, a Real Estate Specialist in Tysons Corner, McLean, Vienna, and surrounding area, is here talking in this recent video with Fairfax County Supervisor John Foust.  One of the first questions Jeff asks, is "What is a Fairfax County Supervisor?" John answers that question.  He explains that the Fairfax County Supervisors are a Board made up of elected individuals from the...
Continue Reading
>
Tysons Corner Real Estate Report McLean 22102 and Vienna 22182 Here Jeff Wu, local Real Estate Specialist, talks about key statistics in local Real Estate.  Focus is on closed month data of September 2012 vs. September 2013 in McLean zip code 22102 and Vienna zip code 22182.  These are the 2 zip codes that come together from McLean and Vienna to make Tysons Corner. Real Estate has done well in 2013 in terms of positive growth of appreciation and value. That is congruent...
Continue Reading
>
Year to Date Townhome Sales in 22182 A quick update on townhomes sold this year in 22182 and some of the key sales statistics for 22182.  Days on Market and List vs Sold price ratio are some of those key statistics. So far this year, there have been 63 townhomes sold in 22182.  They were on the market as little as 0 days, meaning it sold the day it was listed, and as long as 145 days, with an average days on market of 14.  As a whole these townhomes sold... Continue Reading >
The Fountains at McLean  Year to Date Condo Sales. A quick update on what's been sold this year in The Fountains at McLean and some of the key sales statistics for The Fountains at McLean.  Days on Market and List vs Sold price ratio are some of those key statistics. So far this year, there have been 18 condos sold in The Fountains at McLean.  They were on the market as little as 0 days, meaning it sold the day it was listed, and as long as 36 days,... Continue Reading >
Westwood Village  Year to Date Condo Sales. A quick update on what's been sold this year in Westwood Village and some of the key sales statistics for Westwood Village.  Days on Market and List vs Sold price ratio are some of those key statistics. So far this year, there have been 5 condos sold in Westwood Village.  They were on the market as little as 3 days and as long as 53 days, with an average days on market of 17.  As a whole these condos... Continue Reading >