Agent Knows Northern Virginia Homes
Home
Jeff Wu Welcomes You!
The real estate roller coaster.
You're Help Needed! 2017 Holiday Food Drive The Holidays are a great time of year.  And often in this festive time there is a lot of eating.  Many don't realize how there is still a lot of need in our area.  Many families don't have enough to eat.  This need is served by Food For Others.  They are a great local food bank. We are coordinating a special holiday food drive to help those in need.  And specifically we'll be making "Power...
Continue Reading
>
Jenny Lynne Lane Under Contract! 3711 Jenny Lynne Lane now has a contract! This colonial style home has over $100k in upgrades within the last 5 years. It has great bonus features that have sparked the interest of many, such as the sun-tunnels and skylights that offer a bright atmosphere. There are 2 wood burning fireplaces and flooring throughout that consist of cork, wood, and carpet. Kitchen granite counter tops and a new deck have been installed this year.  The master...
Continue Reading
>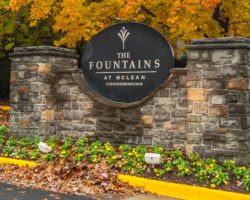 Fountains at McLean Condo 'Tis the season to relaxing by a wood burning fireplace in a cozy living room with a cup of hot coco. This one bedroom condo in the Fountains at McLean can offer just that! 1504 Lincoln Way #429 offers a great flow throughout the home from room to room. There is a private balcony, a lovely updated bathroom, and walk-in closet with an organizer system. Underground garage parking is inclusive of this listing. This home has received a... Continue Reading >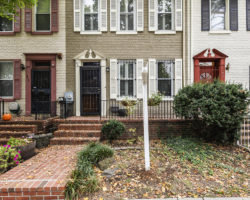 Capitol Hill Listing Capitol Hill is known for it's walking paths, restaurants, street vendors and parks. Living in this area provides residents with an active lifestyle and many conveniences. 211 15th Street NE is on the market for sale and available for occupancy ASAP! This townhome has 3 bedrooms and 2 full baths with a private back yard. The kitchen includes an additional space to use as a breakfast room and a breakfast bar with space for seating. This home is... Continue Reading >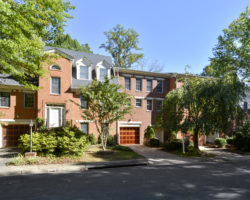 Townhome Available for Sale in Fairfax If you're looking for your next townhome in Fairfax, VA you'll want to add this beautiful home to your list of showings. This 1987 build has been extremely well maintained. There are 3 bedrooms, 2 full baths and 2 half baths. There's a gorgeous weeping cherry tree in the front yard that blooms beautifully in spring. The backyard offers a cozy space for gardening and relaxing. This home is within a small community that offers... Continue Reading >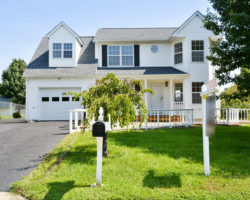 14339 Rehfield Court is Sold ! This single family home sold for $340k after only a week of being on the market. Woodbridge, VA is experiencing much growth in the real estate market with plenty of new residential developments. It is a very diverse city, with most residents that commute to the Washington, D.C. area for work and entertainment. 14339 Rehfield Court is a wonderful home for a new or growing family. The front and back yard landscaping provides a great... Continue Reading >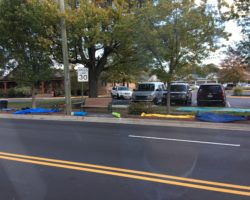 The Best Halloween Real Estate in Vienna Virginia Funny enough the best Halloween real estate in Vienna Virginia can't be found today.  It was to be found a week ago.  And it's not even somewhere that people would live.  It's the side of the road!  Check out these photos of Vienna Virginia's Maple Avenue last week. The annual Halloween parade is such a hit in the Town of Vienna that people put out their towels, sleeping bags, chairs,... Continue Reading >
41st Annual Fall Festival This Saturday, the 41st Annual Fall Festival will take place in Downtown Fairfax. With over 400 vendors, 3 stages for live entertainment, amusement rides, and beer gardens, you're sure to have a blast! The late night concert will take place from 5:30 pm to 8:30 pm.Come out to enjoy these festivities with your family and friends this Saturday! Click here for more details on directions, sponsors,  and scheduled information. Date: Saturday, October 14, 2017 Time: 10:00 am to 8:30 pm Cost:...
Continue Reading
>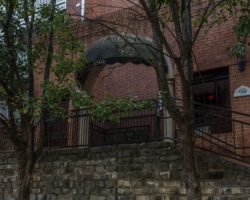 A Contract for 1504 Lincoln Way #316 We can call for a celebration with the 1504 Lincoln Way Unit 316 under contract! Four days listed on the market, and immediately after the open house, the condo was ratified. The condo has 1 bedroom, 1 bath, and wood oak and carpeted flooring. This fine space is very appealing due to its light and airy space in an open floor layout. The living-dining room combo leads out to a private balcony with a... Continue Reading >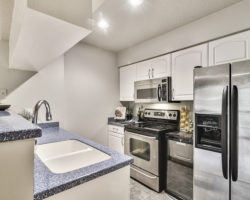 This McLean condo has sold without a hitch! An excellent offer came in before we had the opportunity to list the condo on the market and closed in less than a month. The Fountains at McLean condos are known for their well designed brick exteriors buildings. Similar buildings to 1524 also have access to underground parking and gated entry into the buildings. The condo is a one bedroom, one bathroom condo with a private balcony. Included in 626 square feet... Continue Reading >