Agent Knows Northern Virginia Homes
Home
Jeff Wu Welcomes You!
The real estate roller coaster.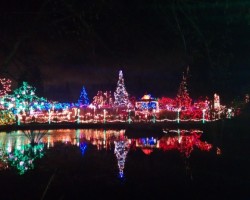 Although Christmas has come and gone, and the weather has been downright spring-like, winter activities are still in full swing in Northern Virginia. One of the coolest winter activities is skating on an outdoor ice rink. Tysons Corner Center Plaza rink  or Reston Town Center Pavilion ice rink are both open through March. They conveniently offer skate rentals as well. If you're looking to venture into the city, the National Mall Gallery's Sculpture Garden also has an ice rink. Many... Continue Reading >
Gates of McLean Home Sales Report December 2015 In the video, and below are the recent home sales statistics for the Tysons Corner Condominium community, The Gates of McLean.  This great community is a block from the Tysons East Silver Line McLean Metro Station at the intersection of Route 123 and Scott's Crossing.  The McLean zip code 22102 community is gated and many of the buildings, but not all, have garage parking.  The clubhouse also has a # of appealing amenities:...
Continue Reading
>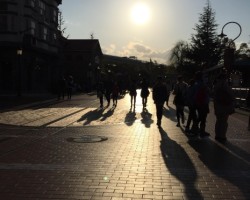 Every Saturday from now until November 28th enjoy a weekly walking tour of the Old Town Fairfax Historic District. This is a walking tour that starts at 4pm and lasts approximately two hours. It is held at the Fairfax County Courthouse located at 4000 Chain Bridge Road, Fairfax, Virginia. Tickets are $10  a person. With various discounts regarding groups and students, it is well worth the money. All proceeds made from the tour go to the Friends of the Historic... Continue Reading >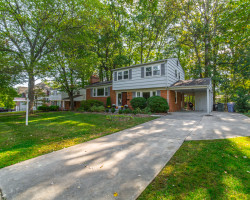 6905 Blue Star Drive For Sale in McLean Virginia Click here for a video of this McLean Single family home for sale This great split level home in McLean Virginia's 22101 zip code has a quarter (1/4) acre lot.  It is nicely remodeled in the kitchen, bathrooms, and other areas.  The kitchen has black appliances, including a built in microwave.  Plus there are granite counters, including a great breakfast bar by a cut out into the dining room.  There are also wood... Continue Reading >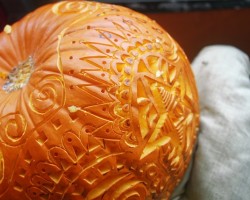 Last week we featured the Tysons Harvest Festival, and this week we are piggy-backing with another event happening in Tysons Corner, Virginia again. In addition to the second weekend of the Tyson Harvest Festival, there will be artisan pumpkin carvers creating beautiful displays until November 1st. The displays change daily and can be seen from 6pm to 10pm. The address is Lerner Town Square at Tysons II, 8020 Galleria Drive in Tysons Corner, Virginia. Buying, selling or simply living in a... Continue Reading >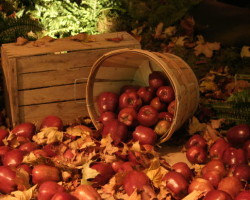 The second annual Tysons Fall Harvest is happening the weekends of October 17th and 18th, as well as October 24th and 25th. It is open 12pm-5pm daily, and is located at 8025 Galleria Drive, Tysons, VA. The event is being held at the corner of Lerner Town Square and Tysons II. Admission can be purchased on site at the event or in advance at a discounted price here. Kids 15 and under are free. There are also family packages, as... Continue Reading >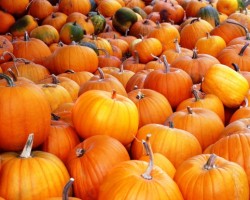 Looking for a fun event for the whole family? On October 17th the Merrifield Fall Festival is happening. This event is held at 2920 District Avenue in Fairfax, Virginia. It runs from 11AM to 5PM. This event is presented by the Greater Merrifield Business Association or GMBA. More information about this event and the GMBA can be found here. The Merrifield Fall Festival is free and open to the public. There is something for all ages, adults and children as well... Continue Reading >
Tysons Green 3rd Quarter 2015 Home Sales Report When heading away from Tysons Corner using Old Courthouse Road, towards the Town of Vienna, on your right hand side you'll pass Westbriar Elementary.  On the same side of the Old Courthouse Road as this AAP magnet school, the right side, you'll find a neighborhood called Tysons Green.  This neighborhood, Tysons Green, has approximately 200 homes. In the 3rd quarter, from June to September, of 2015 there was activity in Tysons Green's real estate... Continue Reading >
Westwood Manor Vienna Home Sales 3rd Quarter 2015 Located close to Tysons Corner off of Old Courthouse Road.  And standing between boundaries like Creek Crossing Road, Westbriar Elementary School, and Westwood Country Club.  This neighborhood, Westwood Manor, in Vienna Virginia's 22180 zip code has 158 properties according to the tax record.  The homes in this neighborhood tend to be either Rambler, Colonial, or Split Level.  Many have been renovated or remodeled to include extensions and build outs that may have occurred... Continue Reading >
Accidents can happen at any time. Some accidents are miniscule and can be easily cleaned up or put back together. Other times, there is a travesty that happens that can wreak havoc. A few simple items a homeowner can keep on hand, or in their home, can help prevent a majority of accidents in the home from happening. A very common, but also very important item, is a smoke detector. It is recommended that smoke detectors are located on every floor... Continue Reading >