Agent Knows Northern Virginia Homes
Home
Author Archive
Hallcrest Heights McLean Real Estate Sales Report Jeff Wu, Tysons Corner McLean Vienna and surrounding area Real Estate Specialist, is here on August 15th 2013 in Hallcrest Heights McLean Townhome neighborhood.  This McLean Realtor gives a sales report on what is For Sale in Hallcrest Heights, Under Contract in Hallcrest Heights, and Sold this year in Hallcrest Heights. Hallcrest Heights is a townhome neighborhood in the 22102 zip code of McLean.  It is boardered by Route 123 (aka Dolley Madison Boulevard) on...
Continue Reading
>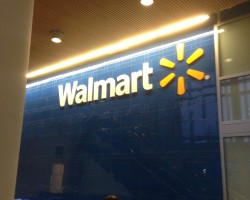 Tysons Corner Walmart Opens[gallery ids="1354,1345,1341,1342,1343,1344,1346,1347,1348,1349,1350,1351,1352,1353,1356,1355"] Today, August 14th 2013, Walmart opened in Tysons Corner.  It is nestled, if you can say that of a megastore, in the Tysons West development near the Spring Hill Metro station on the Dulles Metro's Silver Line.  A great location, as if there were many that weren't in Tysons Corner.  It's impressive that Walmart's jumped in to Tysons Corner in the relatively early phase of the growth and evolution that it has and will go through. Many... Continue Reading >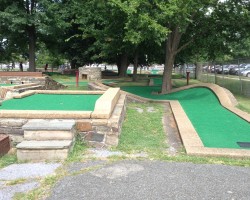 Washington DC Mini Golf Hains Point [gallery ids="1323,1326,1328,1329,1330,1331"] There is a lot to do in the Washington DC Metro area.  Whether you like to walk through Georgetown, go shopping in Tysons Corner, or even bicycle through Rock Creek Park in Maryland - visitors to this region have many choices.  Some of the most common that people think about are: the Washington Monument, the National Zoo, Mazda Galleria, Tysons Corner Mall, the Air and Space Museum, the Natural History Museum, and more.  Not... Continue Reading >
8000 Towers Crescent Drive Tysons Corner There are many iconic buildings in Tysons Corner.  This is one of them.  8000 Towers Crescent Drive is known by many as the "Shopping Bag Building."  It has a distinct arch at the top of the building. This Tysons Corner landmark building is 17 floors.  One of it's most notable residents is the Tower Club.  The Tower Club in Tysons Corner takes up the top floor of this building.  It is a great place for Tysons... Continue Reading >
Lost Dog Cafe McLean The Lost Dog Cafe in McLean is a place with great energy.   The staff is a lot of fun, and you know when you walk in the door that this place is different. The McLean or Tysons Corner Lost Dog Cafe is located at = 1690 Anderson Rd, McLean, VA 22102 Go and have a great meal, or give them a call for takeout = (703) 356-5678 [Lost Dog Cafe McLean phone #] They are open 11am to 11pm, every day...
Continue Reading
>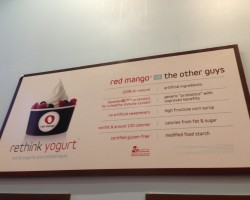 [gallery ids="1281,1283,1284,1282"] Red Mango Frozen Yogurt in Vienna The frozen yogurt craze is in full force with a variety of brands popping up all over Tysons Corner area and Northern Virginia.  The Town of Vienna is no different, as Red Mango has taken root right near Madison High School. A fun aspect of this frozen yogurt wave of new brands is the concept of self serve.  Make it yourself seems to be all over the nation in all types of foods, some local... Continue Reading >
Tysons Corner Buildings 2070 Chain Bridge Road Jeff Wu, local Realtor, and Real Estate Specialist for Tysons Corner - McLean - Vienna - and surrounding areas, stands here in front of 2070 Chain Bridge Road.  This iconic building is in the Vienna 22182 zip code of Tysons Corner.  2070 Chainbridge Road has a very distinct look to the exterior of the building.  Many people have referred to the building as the "Horshoe" shaped building, or even another less flattering name. Whatever you...
Continue Reading
>
Lillian Court Sales update and Coming Soon Home for Sale Jeff Wu, Real Estate Specialist focusing on Tysons Corner Home Sales, McLean Home Sales, and Vienna Home Sales, is here today in front of the Lillian Court condo community with #1 a neighborhood home sales update #2 a neighborhood home rentals update and #3 a quick sound bite about an upcoming 2 bedroom 2 bathroom condo he'll be selling late next week in this Tysons Corner condo community. #1 Right now, this second,...
Continue Reading
>
Westwood Village Home for Sale Walk to Metro 1510 Northern Neck Dr, #201, Tysons Corner, VA 22182 This home is FOR SALE right now in the Vienna 22182 zip code of Tysons Corner.  Click on the image above to watch the video tour, or click here to see 1510 Nothern Neck Drive #201, Vienna, VA 22182 - videos will always tell you more about a home than a few bullet pointed features.  But we've included the features for this Tysons Corner townhome...
Continue Reading
>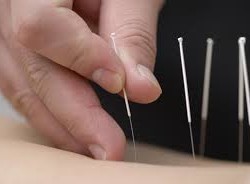 Tysons Corner Acupuncture Jeff Wu after a healthy Whole Foods lunch in the Falls Church location, also referred to as the Tysons Corner Whole Foods, with Ron Elkayam. Ron is an Acupuncturist who has studied in China. He is fluent in Chinese and versed in many areas of Eastern culture and the healing arts. Ron's Acupuncture practice is also referred to as The Elkayam Center for Integrative Medicine. It is located at = 2106 Gallows Rd., Ste. C, Vienna, VA 22182 In this video, Ron answers... Continue Reading >