Agent Knows Northern Virginia Homes
Home
Author Archive
Lillian Court at Tysons II  Year to Date Condo Sales. A quick update on what's been sold this year in Lillian Court at Tysons II and some of the key sales statistics for Lillian Court at Tysons II.  Days on Market and List vs Sold price ratio are some of those key statistics. So far this year, there have been 9 condos sold in Lillian Court at Tysons II.  They were on the market as little as 0 days, meaning it sold the day it was... Continue Reading >
Gates of McLean Condo Sales. A quick update on what's been sold this year in Gates of McLean and some of the key sales statistics for Gates of McLean.  Days on Market and List vs Sold price ratio are some of those key statistics. So far this year, there have been 17 condos sold in Gates of McLean.  They were on the market as little as 2 days, and as long as 67 days, with an average days on market of 19.... Continue Reading >
REI in Tysons Corner Virginia Everyone is excited for the new REI (Recreational Equipment, Inc.) that just opened in late August in the Tysons area! The new REI is located at the southeast corner of Leesburg Pike and Chain Bridge Road, and will offer two stories and 32,800 square feet of top brands of gear and apparel for all types of outdoor and sports enthusiasts. You can find top brand gear for anything from camping to climbing, cycling fitness, hiking, paddling, snow sports and...
Continue Reading
>
Westmoreland Square Townhome Sales in Falls Church This is a really neat neighborhood of brick townhomes, located close to the intersection of Westmoreland Street and Kirby Road.  These Falls Church homes were built around 1969.  They have some very unique floor plans.  Although it's a falls church address, they're right on the border of McLean.  The neighborhood is also super close to the West Falls Church Metro.  Definitely a nice plus for commuting options.  And also easy access to get to...
Continue Reading
>
Fountains At McLean Tysons Corner Condo Sales Report October 2013 The third quarter has recently ended in 2013.  Here is an update from July 1st, 2013 to October 11th, 2013 in what condos are for sale at the Fountains at McLean, What condos are Under Contract at the Fountains at McLean, and what condos have Sold at the Fountains at McLean. This community is well located off of Jones Branch Drive, across from the Bus Depot, and near the intersection with International...
Continue Reading
>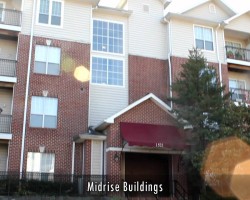 Tysons Corner McLean Condo Sales Real Estate Sales Report The third quarter has come and gone for 2013.  Along with that we have seen some condos (short for condominiums) sold in Tysons Corner McLean zip code of 22102.  A great place to live, work and play, Tysons Corner has lots of jobs and soon 4 working metro stations.  Plus this area is the home of 2 of the top malls in the country.  And what type of real estate fits well in... Continue Reading >
The 4th Quarter is here.  So lets find out what happened in Tysons Corner Real Estate in the period prior and the recent past.  In particular in the zip codes of 22182 Vienna and 22102 McLean, that make up the Tysons Corner area.  And the focus of this blog is on Tysons Corner area sales in Townhomes. Many people see Tysons Corner as a job center, but don't realize there are some great places to live.  The townhome part of the...
Continue Reading
>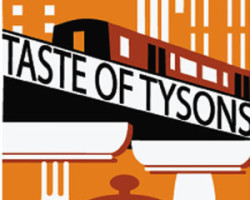 First Annual Taste of Tysons is tomorrow.  Tysons Corner wants to get in on the food action.  Watch out Reston, Arlington, Bethesda, and others.  Tysons Corner is looking to replicate the success, excitement, fun, and money raised for charity with it's own food event.  The cities above have had success with their food events: Taste of Reston, Taste of Arlington, and Taste of Bethesda.  It's a great way for a locality to celebrate it's restaurants. For those who have not attended... Continue Reading >
Children's Medical Hospital near Tysons Corner Children's National MEdical Center near Tysons Corner [gallery ids="1386,1387,1388"] Health is so important.  Without health we have nothing.  Can't work, can't play, and certainly can't buy or sell a home. Another important area in life is our family.  Children, and younger family members are cherished and protected.  Their health is extremely important.  And where do we take care of the young ones in our family?  Just like anything in life, I guess there are lots of choices.  One... Continue Reading >
Westbriar Elementary School Jeff Wu, local Realtor, is here in front of Westbriar Elementary School in Vienna.  This Vienna elementary school pulls students from residences in the Tysons Corner area zip code of 22182, as well as the Vienna Town zip code of 22180.  And just as it pulls from these two different areas in Tysons Corner and Vienna, it also feeds to two different high school pyramids.  Westbriar Elementary School students eventually go to either Marshall High school for the...
Continue Reading
>