Agent Knows Northern Virginia Homes
Home
Market Trends Category
"Hello, Beautiful – Welcome!" Is that not what you want to say when you look out of your window and see the first bloom standing tall. With that first bloom, we think spring is on its way. With spring comes old-fashioned cleaning. The common areas we do without coaxing, so below are the top three areas that are overlooked around the house, and also to ourselves. Enjoy the extra hints on how to prepare yourself for spring. Inspect your roof: Shingles that... Continue Reading >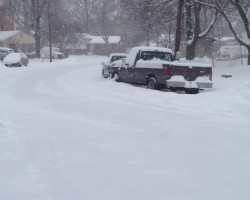 Snow doesn't seem to help real estate in the DC Metro area Some areas seem to be better prepared for winter Weather.  These could be areas like Buffalo, New York or maybe Green Bay, Wisconsin.  The Washington DC Metro area (including Maryland and Northern Virginia) is not like those areas.  Snow has a major impact.  And it's impact has been felt this 1st quarter of 2015. The Real Estate Market in the DC Metro area is one area the effects of snow... Continue Reading >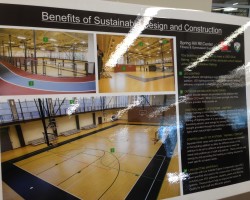 McLean Spring Hill Rec Center Renovated Bigger and Better McLean's Spring Hill Rec Center is located at 1239 Spring Hill Road McLean, VirginiaTheir telephone # is 703-827-0989 This past Saturday, January 10th, Officials and the public gathered to ceremoniously open the expansion of McLean's Spring Hill Rec Center.  Some of the speakers present were John Faust the Dranesville District's representative on the Fairfax County Board of Supervisors, Sharon Bulova the Chair of the Fairfax County Board of Supervisors, and also the head of... Continue Reading >
2014 Tysons Corner McLean Zip Code 22102 condos sold in 4th Quarter Another year is over.  2014 is in the past.  And the past is what helps us determine value in real estate.  Well at least the recent past anyway.  Check out this video telling what condos sold in 4th quarter of 2014 in the Tysons Corner McLean Zip code.  Data also includes 1st 7 days of 2015. Real Estate is still selling, as you see homes sold in a variety of...
Continue Reading
>
Tysons Corner Real Estate Report Closed Sales October 2014 Tysons Corner is a really unique area in Northern Virginia.  It's a shopping haven, as well as a great corporate hub for many businesses.  And the amazing merger of so many roads and transportation avenues as well. When it comes to real estate Tysons Corner is the confluence of McLean 22102 zip code and Vienna 22182 zip code.  Together these zip codes, one from McLean and one from Vienna, make up what is...
Continue Reading
>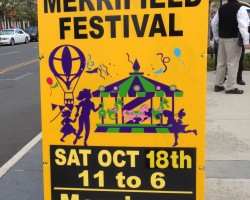 2014 Merrifield Festival at the Mosaic District Yesterday the Merrifield Festival was lots of fun at the Mosaic District.  Plenty of booths, food stands and food trucks, a variety of beverages for adults, kids games and rides, at least one politician and lots of local people. The Merrifield Festival was held on Saturday, October 18th, 2014.  It was hosted by the Greater Merrifield Business Association (GBMA).  Founded in 1984, they are a local non-profit organization for the purpose of bringing together local... Continue Reading >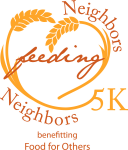 Neighbors Feeding Neighbors 5K The Neighbors Feeding Neighbors 5K is this Sunday, October 19, 2014. The race will begin at 9:00am at 7925 Jones Branch Drive, McLean, VA 22102. Come join me at the Neighbors Feeding Neighbors 5K and share your support for a great local charity! The race fee is $35 plus a $3 sign up fee with proceeds benefiting Food For Others. I will be donating $2 to Food For Others for every walker or runner that signs up for the Neighbors Feeding... Continue Reading >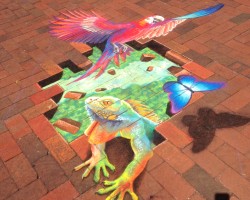 Reston Town Center Chalk Festival 2014 Today in Reston Town Center there was a Chalk Festival.  I'd never heard of such a thing.  But looking at the web, turns out they are held all over the place.  Some examples of other Chalk Festival locations were: Sarasota Chalk Festival, Denver Chalk Art Festival, Lewisburg (PA) sidewalk Chalk Festival, Pasedena (CA) Chalk Festival, Cleveland Chalk Festival, and the list goes on and on.  Enough about other places and their Chalk or Chalk Art... Continue Reading >
Tysons Silver Line Metro to Open Saturday July 26th I'm excited.  Standing here with the Tysons Mall New Silver Line Metro station in the background.  You can see the train pulling in and out as Metro practices before the official opening this Saturday the 26th.  Shoot, everyone is excited that it's finally here.  Well at least we think so.  And that's what everyone is saying.  Who am I kidding.  I'm sure it's really going to happen this time. The region has held...
Continue Reading
>
July 2014 22182 Townhome Sales In this video filmed yesterday, July 16th, 2014, Jeff Wu (local Realtor) talks about what's For Sale, Under Contract, and Recently SOLD in the 22182 real estate niche of town homes. For Sale Now = 9 town homes currently for sale in the 22182 zip code.  They range in list price from $519,000 to $988,000.  And they have been on the market as little as 4 days, and as long as 68 days.  There are town homes for...
Continue Reading
>