Agent Knows Northern Virginia Homes
Home
Market Trends Category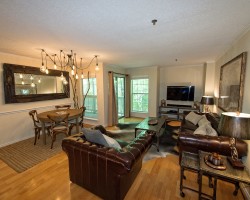 1504 Lincoln Way #218, McLean, VA 22102 for sale Come home to this beautiful two bedroom, two bathroom condo in the heart of Tysons Corner. It's in the Fountains of McLean's gated community which is located blocks from Tysons Corner Malls, Silver Line Metro, Walmart, Harris Teeter grocery and Starbucks. The gated community has a clubhouse, exercise room, elevator, fitness center, jogging / walking path, meeting room, community center, outdoor pool, party room, picnic area. You have easy access to 495, 66, 123 and... Continue Reading >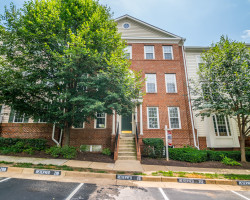 1573 Northern Neck #202, Vienna, VA, 22182 for sale Westwood Village is a gated community located in Fairfax County, Virginia consisting of 112 luxury townhouses and condominiums. The community is built on the Ash Grove Historic Site.  There is also a community clubhouse, fitness center and a pool. It is less than a mile from the Dulles Toll Road as well as Interstate 495.  It is also walking distance to the Spring Hill Metro station and Walmart. It is a short distance away from... Continue Reading >
First Week of June Gates of McLean Home Sales The Gates of McLean is a great local condominium community in the Tysons Corner McLean 22102 zip code.  It's located just inside the beltway off route 123.  And it's across from the Capital One, the credit card company and bank, headquarters.  The community has a lot of great residences.  There are multiple floor plans for 1 bedroom homes, 2 bedroom homes, and even a floor plan for a 3 bedroom home. Local Realtor,...
Continue Reading
>
42461 Malachite Terrace Ashburn Virginia For Sale This great end unit 2 car garage townhouse is for sale now.  It's in Ashburn's 20148 zip code Brambleton neighborhood.  The home boasts 3 finished levels, a 2 car garage, upper level laundry, open floor plan, kitchen with an island, small deck, and just a great place to live. Plus blocks to grassy park, grocery, other great shopping, and a sport and health gym.  This home is really well located.  Close to it all, yet... Continue Reading >
Spring has sprung and summer is coming very quickly. That means school will soon be out, and children will be looking for things to do. Agent Knows Homes understands and we have compiled a list of upcoming events in our neighborhoods that will fulfill those requests without breaking the bank. Get your calendar and mark the dates that will make your family leap into action and start the summer season packed with fun activities. MCLEAN DAY 2015 - May 16, 2015... Continue Reading >
All home owners like to add, change, update, and remodel their homes. Some remodels are out of necessity, others out of desire, but all are done hoping to add value to the home. However, some are disappointed to find that the dollars that were spent did not increase the value of the home at all. How do you know what projects will give you most the bang for your buck? In a recent issue of Remodeler's Magazine, the article "Cost vs.... Continue Reading >
3009 McComas Ave Kensington MD For Sale This super home is for sale now!  It is move in ready!  The owners have done almost everything, including expanding the transition from the dining room to the kitchen.  A large granite island, Stainless Steel appliances, upgraded cabinets, wood floors, and more make a great kitchen for cooking or entertaining or both.  Plus it overlooks the super backyard with 3/4 distinct areas to enjoy.  The backyard has a really unique tree deck, and also...
Continue Reading
>
"Hello, Beautiful – Welcome!" Is that not what you want to say when you look out of your window and see the first bloom standing tall. With that first bloom, we think spring is on its way. With spring comes old-fashioned cleaning. The common areas we do without coaxing, so below are the top three areas that are overlooked around the house, and also to ourselves. Enjoy the extra hints on how to prepare yourself for spring. Inspect your roof: Shingles that... Continue Reading >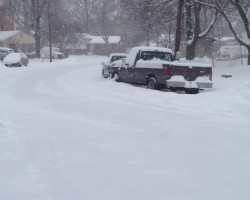 Snow doesn't seem to help real estate in the DC Metro area Some areas seem to be better prepared for winter Weather.  These could be areas like Buffalo, New York or maybe Green Bay, Wisconsin.  The Washington DC Metro area (including Maryland and Northern Virginia) is not like those areas.  Snow has a major impact.  And it's impact has been felt this 1st quarter of 2015. The Real Estate Market in the DC Metro area is one area the effects of snow... Continue Reading >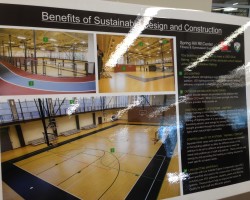 McLean Spring Hill Rec Center Renovated Bigger and Better McLean's Spring Hill Rec Center is located at 1239 Spring Hill Road McLean, VirginiaTheir telephone # is 703-827-0989 This past Saturday, January 10th, Officials and the public gathered to ceremoniously open the expansion of McLean's Spring Hill Rec Center.  Some of the speakers present were John Faust the Dranesville District's representative on the Fairfax County Board of Supervisors, Sharon Bulova the Chair of the Fairfax County Board of Supervisors, and also the head of... Continue Reading >