Agent Knows Northern Virginia Homes
Home
Market Trends Category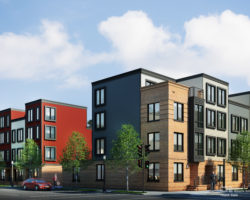 Slade Townhome Developments New to Alexandria are the Slade Townhome developments. Old Town is known for its historic charm and the preserved cobblestone attached to the homes and brick-and-mortars. However, the new trend in developments here have become the desire for new homes with cutting-edge architecture and amenities. 18 brand new town homes are currently under construction in Old Town on North Henry Street. These modern styled luxury homes are 3 bedroom, 3.5 baths designed with an open floor plan and chef... Continue Reading >
Fountains at McLean Home Sales Report April 2017 This video was filmed, along with the data in it, on April 13th 2017. Fountains at McLean is a condo neighborhood in McLean 22102 Zip code.  This is considered the Tysons Corner part of McLean.  This condo neighborhood is a block from the Harris Teeter grocery store, and across the street from the Jones Branch Bus Station, and Freddie Mac. Fountains at McLean has 5 homes for sale.  All of those homes are one bedroom...
Continue Reading
>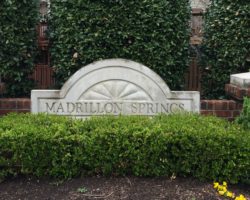 Madrillon Springs is a community in Vienna, Virginia with town homes and single family homes. It is close to I-66, I-495, and 3 metro stations. The town of Vienna, Tysons Corner and Dunn Loring Mosaic District is approximately 2.5 miles away. Residents may find shopping a breeze with Williams-Sonoma, grocery stores, Tysons Cafe, restaurants such as Chef Geoff's and Chesapeake Bay Seafood House nearby. Annandale Medical Associates, Heritage Resource Park, Freedom Hill Park, and Scotts Run Stream Valley Park are... Continue Reading >
Westwood Village Tysons Corner Condos April 2017 Home Sales Report As you can see I forgot my tripod this time.  Good information either way.  In this video you'll see the same information as below, about Westwood Village condos.  And their sales activity.  Or in this case, lack thereof, of sales activity in this Vienna Virginia 22182 zip codo condo neighborhood. There are 2 homes for sale right now in Westwood Village.  They have different floor plans, and different asking prices.  The homes... Continue Reading >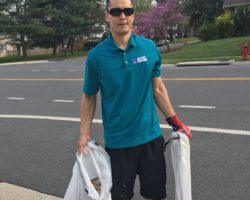 Agent Knows Homes Team doing good in Vienna Virginia Today some members of our Agent Knows Homes real estate sales team took time to clean a street in Vienna Virginia.  This is an annual event we hope to do multiple times a year.  This month is particularly significant for the street clean up.  As this month is also the month that Earth Day is in. Vienna has been honored many times for it's trees, great town feel, festivals, and other positive... Continue Reading >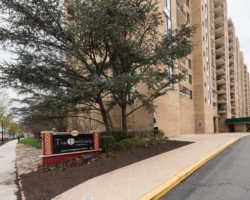 4500 S Four Mile Run Dr. #1118, Arlington, VA 22204 Arlington is a city that has plenty to do and see. Coming soon is a 2 bedroom and 2 bath condo located on the 11th floor in the Brittany Condominium. Both bedrooms are carpeted and include walk-in closets. Amazing views from floor to ceiling windows and two balconies are bonus features to enjoy the scenery of the city. This unit is well insulated while windows transmit heat during the winter months to... Continue Reading >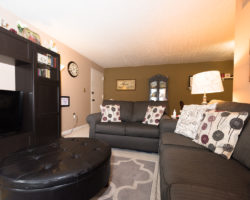 9449 Fairfax Blvd #204, Fairfax, VA 22031 This 914 square foot 2 bedroom, 1 bath located in Fairfax, Virginia is now under contract! The master bedroom entails a walk-in closet and large windows that enable great sunlight exposure. Conveyed in the condo is a dishwasher, refrigerator, wall to wall carpeting and ceiling fans. Window treatments and a private balcony are also features that make up this home. The building in which this condo is located provides a common laundry room for residents... Continue Reading >
Country Club Hills Fairfax City Virginia Home Sales Report March 2017 This neighborhood that's right off Old Lee Highway in Fairfax City is conveniently located to much of the Fairfax City area.  And it's easy to get to Mosaic District, Route 50, Lee Highway, and more. In Country Club Hills there are two homes actively for sale right now.  One of these homes has five bedrooms and three bathrooms.  It has been on the market in Country Club Hills for 11 days....
Continue Reading
>
On Ivydale Drive 3721 Ivydale Drive is a home that presents the feeling of living in the woods but still being close to civilization. It is complete with 4 bedrooms, 3 baths and a space for an office. Conveyances include a fireplace, hardwood and ceramic tile flooring, and ceiling fans. The kitchen is fully finished and occupies a dishwasher. Large windows that will turn the phrase "rise and shine" into a reality provides divine natural lighting throughout. The family room, basement, and... Continue Reading >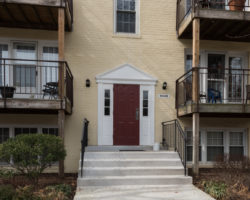 9449 Fairfax Blvd #204, Fairfax, VA 22031 Look out for this 914 square foot 2 bedroom, 1 bath located in Fairfax, Virginia. The master bedroom entails a walk-in closet and large windows that enable great sunlight exposure. Conveyed in the condo is a dishwasher, refrigerator, wall to wall carpeting and ceiling fans. Window treatments and a private balcony are also features that make up this home. The building in which this condo is located provides a common laundry room for residents... Continue Reading >