Agent Knows Northern Virginia Homes
Home
Market Trends Category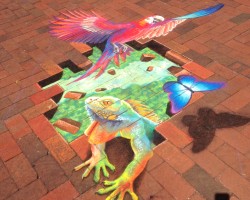 Reston Town Center Chalk Festival 2014 Today in Reston Town Center there was a Chalk Festival.  I'd never heard of such a thing.  But looking at the web, turns out they are held all over the place.  Some examples of other Chalk Festival locations were: Sarasota Chalk Festival, Denver Chalk Art Festival, Lewisburg (PA) sidewalk Chalk Festival, Pasedena (CA) Chalk Festival, Cleveland Chalk Festival, and the list goes on and on.  Enough about other places and their Chalk or Chalk Art... Continue Reading >
Tysons Silver Line Metro to Open Saturday July 26th I'm excited.  Standing here with the Tysons Mall New Silver Line Metro station in the background.  You can see the train pulling in and out as Metro practices before the official opening this Saturday the 26th.  Shoot, everyone is excited that it's finally here.  Well at least we think so.  And that's what everyone is saying.  Who am I kidding.  I'm sure it's really going to happen this time. The region has held...
Continue Reading
>
July 2014 22182 Townhome Sales In this video filmed yesterday, July 16th, 2014, Jeff Wu (local Realtor) talks about what's For Sale, Under Contract, and Recently SOLD in the 22182 real estate niche of town homes. For Sale Now = 9 town homes currently for sale in the 22182 zip code.  They range in list price from $519,000 to $988,000.  And they have been on the market as little as 4 days, and as long as 68 days.  There are town homes for...
Continue Reading
>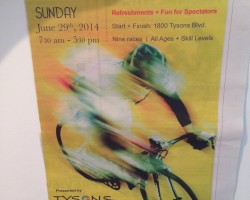 Tour de Tysons Bicycle Races Today, Sunday June 29th, from 7:30am to 5:30pm there will be bicycle races in Tysons Corner.  These races will be for all ages and all skill levels.  There will be 9 races in total.  Refreshments and Fun for Spectators will be provided. The Tour de Tysons will be held at 1800 Tysons Boulevard.  This is the location for both the start and finish of the races.  This location is very close to the Tysons Galleria Mall, and... Continue Reading >
[gallery ids="1875,1876,1877,1878"] World Cup Soccer at Mosaic District The Mosaic District is definitely a trendy place to be.  This great development had a lot of attractive shops and restaurants, as well as the Angelica Theater. Something that makes the area even more desirable is t has become a fun place to just be.  And when I say be I mean many things.  Be can mean to walk or sit or run or talk.  And other fun ways to be are playing in the... Continue Reading >
For Sale in Westwood Village Tysons Condos For Sale right now in Westwood Village there is 1 great home. It's at 1547 Northern Neck Drive, #102. This home is a 2 bedroom 2 bathroom 2 level townhome condo. Some of this homes fine features area a great open kitchen, wood floors, a deck, recessed lighting, 3 sided gas fireplace, front loader washer and dryer, walkout lower level, large dual shower head master bath enclosure, and more. In no other neighborhood can you...
Continue Reading
>
Park Crest Condo Sales Report Tysons Corner Park Crest Condo building in Tysons Corner, also known as One Parkcrest, is a great luxury condo community in the McLean 22102 zip code. The community is located right next door to both a Starbucks coffee cafe, as well as a Harris Teeter grocery store. That is very convenient. And it's also very close proximity to Tysons Galleria and the Tysons Corner Center Malls. Park Crest Condo Sales Data Active and For sale right now in...
Continue Reading
>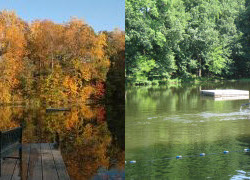 Woodside Estates Homes Sold Year to Date Woodside estates is a community of 213 single family homes built between the 1950's and 2014. The majority of homes in Woodside Estates are on about 1 acre or more of land. One of the biggest neighborhood attractions at Woodside Estates is the 7 acre Woodside Lake located off Brook Road. Right now there are 7 active homes for sale in Woodside Estates. Of the 7 homes for sale in Woodside Estates 2 are... Continue Reading >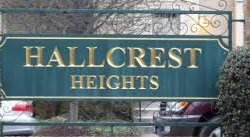 Hallcrest Heights Townhomes Sold Year to Date Hallcrest Heights is a community of 158 townhomes and 6 park-like areas. Hallcrest Heights offers residents trails and walkways through 18 acres as well as a resident managed homeowners association. Hallcrest Heights is conveniently located close to Tysons Corner and all it has to offer! Right now there are 0 active townhomes for sale in Hallcrest Heights. Hallcrest Heights townhomes sold year to date includes 3 townhomes currently under contract. Of the ... Continue Reading >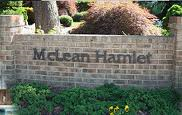 McLean Hamlet Homes Sold Year to Date McLean Hamlet is a community of 507 homes built between 1965 and 1995. Mclean hamlet offers convenient access to Tysons Corner and all it has to offer, as well as 495 & 267. McLean Hamlet also offers residents two public parks and The Hamlet Swim and Tennis Club. Right now there are 5 active homes for sale in McLean Hamlet. Of the 5 homes for sale in McLean Hamlet 2 are 4 bedroom 3 1/2... Continue Reading >