Agent Knows Northern Virginia Homes
Home
Recent Sales Category
Year to Date Townhome Sales in 22182 A quick update on townhomes sold this year in 22182 and some of the key sales statistics for 22182.  Days on Market and List vs Sold price ratio are some of those key statistics. So far this year, there have been 63 townhomes sold in 22182.  They were on the market as little as 0 days, meaning it sold the day it was listed, and as long as 145 days, with an average days on market of 14.  As a whole these townhomes sold... Continue Reading >
Lillian Court at Tysons II  Year to Date Condo Sales. A quick update on what's been sold this year in Lillian Court at Tysons II and some of the key sales statistics for Lillian Court at Tysons II.  Days on Market and List vs Sold price ratio are some of those key statistics. So far this year, there have been 9 condos sold in Lillian Court at Tysons II.  They were on the market as little as 0 days, meaning it sold the day it was... Continue Reading >
Gates of McLean Condo Sales. A quick update on what's been sold this year in Gates of McLean and some of the key sales statistics for Gates of McLean.  Days on Market and List vs Sold price ratio are some of those key statistics. So far this year, there have been 17 condos sold in Gates of McLean.  They were on the market as little as 2 days, and as long as 67 days, with an average days on market of 19.... Continue Reading >
Westmoreland Square Townhome Sales in Falls Church This is a really neat neighborhood of brick townhomes, located close to the intersection of Westmoreland Street and Kirby Road.  These Falls Church homes were built around 1969.  They have some very unique floor plans.  Although it's a falls church address, they're right on the border of McLean.  The neighborhood is also super close to the West Falls Church Metro.  Definitely a nice plus for commuting options.  And also easy access to get to...
Continue Reading
>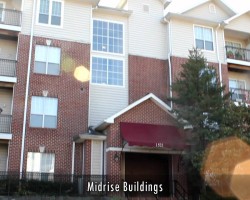 Tysons Corner McLean Condo Sales Real Estate Sales Report The third quarter has come and gone for 2013.  Along with that we have seen some condos (short for condominiums) sold in Tysons Corner McLean zip code of 22102.  A great place to live, work and play, Tysons Corner has lots of jobs and soon 4 working metro stations.  Plus this area is the home of 2 of the top malls in the country.  And what type of real estate fits well in... Continue Reading >
The 4th Quarter is here.  So lets find out what happened in Tysons Corner Real Estate in the period prior and the recent past.  In particular in the zip codes of 22182 Vienna and 22102 McLean, that make up the Tysons Corner area.  And the focus of this blog is on Tysons Corner area sales in Townhomes. Many people see Tysons Corner as a job center, but don't realize there are some great places to live.  The townhome part of the...
Continue Reading
>
Hallcrest Heights McLean Real Estate Sales Report Jeff Wu, Tysons Corner McLean Vienna and surrounding area Real Estate Specialist, is here on August 15th 2013 in Hallcrest Heights McLean Townhome neighborhood.  This McLean Realtor gives a sales report on what is For Sale in Hallcrest Heights, Under Contract in Hallcrest Heights, and Sold this year in Hallcrest Heights. Hallcrest Heights is a townhome neighborhood in the 22102 zip code of McLean.  It is boardered by Route 123 (aka Dolley Madison Boulevard) on...
Continue Reading
>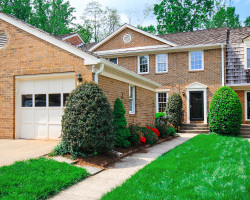 Oakton Garage Townhome For Sale 2916 Oakborough Square, Oakton, VA 22124 [access floor plan and photos above to this Oakton Garage Townhome For Sale] This great garage townhome in Oakton Virginia is just listed in the Oakborough square townhome neighborhood.  The neighborhood is really well located right across from the back side of Oakton Elementary School.  It's also an easy walk to multiple strip malls with shopping, restaurants, grocery, and more!  Plus there is a nice playground right near the neighborhood in a... Continue Reading >