Agent Knows Northern Virginia Homes
Home
Videos Category
Jenny Lynne Lane Under Contract! 3711 Jenny Lynne Lane now has a contract! This colonial style home has over $100k in upgrades within the last 5 years. It has great bonus features that have sparked the interest of many, such as the sun-tunnels and skylights that offer a bright atmosphere. There are 2 wood burning fireplaces and flooring throughout that consist of cork, wood, and carpet. Kitchen granite counter tops and a new deck have been installed this year.  The master...
Continue Reading
>
Fountains at McLean For Sale Under Contract and Sold Homes September 2017 This video was taken yesterday, Wednesday, September 27th 2017. Right now for sale at the Fountains at McLean, there are six homes for sale.  Of these six available homes, all but one are one bedroom one bathroom style condos.  These homes range in asking price from $229,900 to $258,000.  And they have been on the market as little as 25 days and as long as 113 days.  The last property...
Continue Reading
>
One Seminar You Don't Want to Miss! You are invited to joining us in learning the ins and outs of home buying from our real estate experts. Take advantage of this FREE information in all areas of home buying. We'll discuss how to prepare, available options, and how to make your dream home a reality. Date: August 12, 2017 Time: 10:00 AM Location: 4031 University Drive, 5th Floor, Fairfax, VA Parking: Feel free to park in the parking lot to the left side of building...
Continue Reading
>
Tysons Green Vienna Virginia Home Sales Report for June 2017 Tysons Green is a single family home neighborhood off of Old Courthouse Road in the Vienna Virginia 22182 zip code.  It is located adjacent and to the west of the Westbriar Elementary School area.  And also very close to what's referred to as Tysons Corner. Right now there are zero (0) homes actively available for sale in Tysons Green. There are three (3) homes that are under contract in Tysons Green.  The first...
Continue Reading
>
May 2017 Country Club Hills Home Sales Report Fairfax Virginia Thank you to all those who served our country.  Memorial day and Memorial day weekend are a special time.  The day after Memorial Day, today, Tuesday May 30th 2017 is as good a time as any for a real estate neighborhood sales report.  So here in Country Club Hills is the activity for what's been happening in the real estate market in this single family home neighborhood in Fairfax Virginia.  This...
Continue Reading
>
Buying a home can be a tumultuous process if you do not have the right information or the right partners to help you throughout the process. Because we understand that this is an important investment, we are hosting a buyer seminar for anyone that is interested in purchasing a home or considering the option to do so. We want to offer tons of insightful information from where to start with your buying process, how to purchase a home, when is...
Continue Reading
>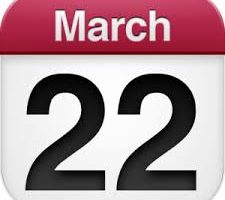 You are Invited: Free Home Seller Seminar in Fairfax WHAT: Home Seller Seminar - How to Get It SOLD! WHEN: Wednesday, March 22 at 7:00 PM WHERE: Historic Blenheim Interpretive Center (3610 Old Lee Hwy, Fairfax, VA 22030) WHO: Any homeowner seeking to educate themselves about selling their home and understand the current market conditions. Free and open to the public. Please RSVP via Evite. You've heard the sound bites and read the headlines about the housing market: "NOW is the time to sell..." "It's a seller's market..." "Historically low housing inventory... Continue Reading >
Tysons Corner Courthouse Station Home Sales Report November 2016 Courthouse Station is a neighborhood of townhomes in Tysons Corner's Vienna zip code 22182.  It is close to the beltway and route 7, off of Gallows Road.  Landmarks close to this community are Joyce Kilmer Middle School, and also the Dunn Loring Volunteer Fire Station. If you wanted to buy a home in Courthouse Station, there is only 1 available.  This home is located at 8043 Trevor Place, Vienna, Virginia 22182.  The home...
Continue Reading
>
September 2016 Homes for Sale in the Yacht Club in Falls Church 22042 This neighborhood of Townhomes is located in Falls Church's 22042 zip code just east of where Route 50 and the beltway (495) meet.  It is a gated community.  There are townhouses with no garage, 1 car garage, or even 2 car garage.  The Yacht Club is attractively located near a small lake.  The community is also close to the Fairfax County Providence Recreation Center. Right now there are two...
Continue Reading
>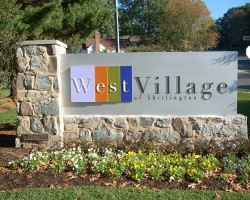 For Sale at West Village of Shirlington July 2016 This Arlington condominium community is close to Route 395, just across the way from Shirlington, and not too far from Glebe Rd.  It's great for people who want to enjoy the outdoor recreation that's available all along four mile run.  The community also offers an outdoor pool, clubhouse, nice common grounds, and a fitness center. Right now in the West Village of Shirlington condominium neighborhood there are 8 homes for sale.  These homes... Continue Reading >