Agent Knows Northern Virginia Homes
Home
McLean Video Category
Fountains at McLean For Sale Under Contract and Sold Homes September 2017 This video was taken yesterday, Wednesday, September 27th 2017. Right now for sale at the Fountains at McLean, there are six homes for sale.  Of these six available homes, all but one are one bedroom one bathroom style condos.  These homes range in asking price from $229,900 to $258,000.  And they have been on the market as little as 25 days and as long as 113 days.  The last property...
Continue Reading
>
Gates of McLean Home Sales Report December 2015 In the video, and below are the recent home sales statistics for the Tysons Corner Condominium community, The Gates of McLean.  This great community is a block from the Tysons East Silver Line McLean Metro Station at the intersection of Route 123 and Scott's Crossing.  The McLean zip code 22102 community is gated and many of the buildings, but not all, have garage parking.  The clubhouse also has a # of appealing amenities:...
Continue Reading
>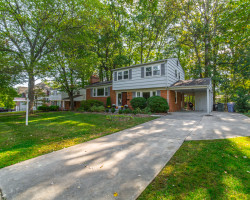 6905 Blue Star Drive For Sale in McLean Virginia Click here for a video of this McLean Single family home for sale This great split level home in McLean Virginia's 22101 zip code has a quarter (1/4) acre lot.  It is nicely remodeled in the kitchen, bathrooms, and other areas.  The kitchen has black appliances, including a built in microwave.  Plus there are granite counters, including a great breakfast bar by a cut out into the dining room.  There are also wood... Continue Reading >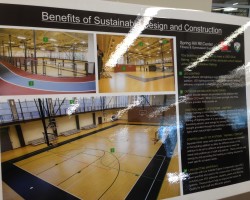 McLean Spring Hill Rec Center Renovated Bigger and Better McLean's Spring Hill Rec Center is located at 1239 Spring Hill Road McLean, VirginiaTheir telephone # is 703-827-0989 This past Saturday, January 10th, Officials and the public gathered to ceremoniously open the expansion of McLean's Spring Hill Rec Center.  Some of the speakers present were John Faust the Dranesville District's representative on the Fairfax County Board of Supervisors, Sharon Bulova the Chair of the Fairfax County Board of Supervisors, and also the head of... Continue Reading >
Park Crest Condo Sales Report Tysons Corner Park Crest Condo building in Tysons Corner, also known as One Parkcrest, is a great luxury condo community in the McLean 22102 zip code. The community is located right next door to both a Starbucks coffee cafe, as well as a Harris Teeter grocery store. That is very convenient. And it's also very close proximity to Tysons Galleria and the Tysons Corner Center Malls. Park Crest Condo Sales Data Active and For sale right now in...
Continue Reading
>
Clydes Restaurant in Tysons Corner Clydes is a great local restaurant here in Tysons Corner serving American saloon style food. Come in and enjoy a variety of menu items from salad, steak and seafood to burgers and sandwiches. You can also check out Clydes classic American style fare on their menu. In speaking with the General Manager Paul McGuinness, he informed us that Clydes restaurant has been established in the Washington DC area for over 50 years. Their first restuarant in Georgetown opened...
Continue Reading
>
End of Winter Report McLean Townhome sales Well at least I hope it's the end of Winter.  This video, and data in it, was filmed  3/5/14.  Get an update on what is happening in the Real Estate sub-market for McLean Townhomes.  And referring directly to the two zip codes in McLean, 22102 and 22101. For sale now in McLean Townhomes = Right now there are 9 town homes for sale in McLean zip codes 22102 and 22101. These have been on the market as...
Continue Reading
>
Morgan at McLean Condo sales update Here on site is Jeff Wu, local Tysons Corner (McLean + Vienna) Real Estate Specialist, telling what's for sale, under contract, or sold in this condo complex in the McLean 22102 zip code. The Morgan at McLean is an attractive upscale condo building that is located very close to where Route 66 meets Route 123 in Tysons Corner.  It is less than a mile to Safeway, The Lost Dog Cafe, and also a Gas Station.  And...
Continue Reading
>
Gates of McLean Home Sales Report This great Condo community is in a prime location 1 block from the Dulles Metro Silver Line.  The Dulles Metro Silver line is poised to open in February or March of the new year (2014).  Although region wide inventory has been low, interest in the Gates of McLean has been steady.  See below the data on what's For Sale at the Gates of McLean, what's Under Contract at the Gates of McLean, and what's sold...
Continue Reading
>
Real Estate Sales Report Tysons Corner Townhouses What's going on in Tysons Corner Townhouse sales? Find out right here in this video blog. See below for update on Active "For Sale," Under Contract, and Sold real estate statistics for Tysons Corner Townhomes. Quick reminder, Tysons Corner, consists of part of Vienna 22182 and McLean 22102 zip codes. Active (a.k.a. "For Sale") - 4 Tysons Corner Townhouses for sale now - List Prices ranging from $690k - These homes are for sale in the neighborhoods:...
Continue Reading
>