Agent Knows Northern Virginia Homes
Home
Market Trends Category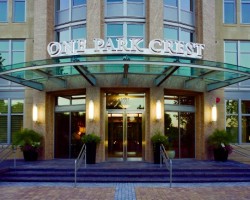 One Park Crest Condos Sold Year to Date One Park Crest is a community conveniently located off of Park Run Drive and offers easy access to 495, 66, & Route 123. It's also close to Tysons Corner Mall, Tysons Galleria and the new silver line metro. One Park Crest offer several community amenities to its residents, including a billiard room, concierge, exercise room, library, meeting room, party room, outdoor pool, common grounds and guest suites. Right now there is 1 active condo for... Continue Reading >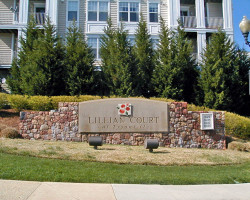 Lillian Court Condos Sold Year to Date Lillian Court is a community conveniently located off of International Drive and offers easy access to 495, 66, & Route 123. It's also close to Tysons Corner Mall, Tysons Galleria and the new silver line metro. Lillian Court offer several community amenities to its residents, including common grounds, a party room, club house, outdoor pool and exercise room. Right now there are 0 active Condos for sale in Lillian Court. Lillian Court Condos sold year to date... Continue Reading >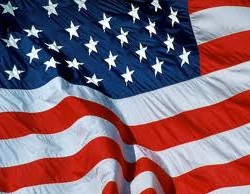 Tysons Metro to Open Before July 4th The Tysons Metro, Silver line, is not open yet. It's supposed to eventually get to and past the Dulles International Airport. This will be a great achievement for travelers and commuters in our area. That said, phase 1 - which has it's last stop Whiele Avenue in Reston, is not completed yet. It was recently reported by WTOP, a local radio station, that the Silver Line Metro should be open by or before the 4th... Continue Reading >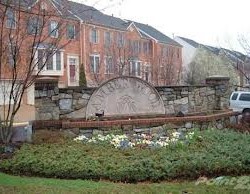 Amberwood Townhomes Sold Year to Date Amberwood is a community with over 200 homes ranging from approximately 1900 to 3000 square feet of living space. Amberwood is conveniently located off of Gosnell Road and offers easy access to Route 123, the Dulles Toll Road, the Capital Beltway and the new silver line metro. Right now there are 0 active Townhomes for sale in Amberwood and 0 active townhomes in 22182. Amberwood townhomes sold year to date include 1 three bedroom three... Continue Reading >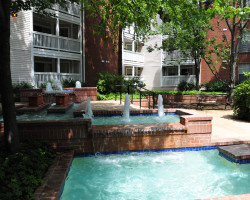 Fountains at McLean Condo Sales Year to Date The Fountains at McLean is a community that offers tranquil fountains and is conveniently located in the heart of Tysons Corner near shopping, restaurants, metro, 495, 123 and more. The Fountains at McLean offers its residents many great amenities such as a club house, common grounds, exercise room, elevator, jog/walk path, meeting room, party room, picnic area and an outdoor pool. Right now there are 6 active condos for sale at the Fountains at Mclean.... Continue Reading >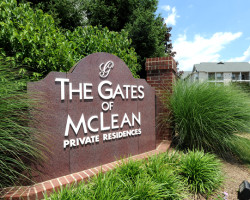 Gates of McLean Condo Sales Year to Date The Gates of McLean is a gated community conveniently located 1 block from the new Tysons Corner station. The Gates of McLean offers easy access to shopping, restaurants, I-66 and I-495, and other local businesses The Gates of McLean offers its residents many great amenities such as a pool, gym, Sauna, Jogging Trail, Tot Lot, Picnic Area, Basketball Court, Clubhouse with a Social Room and a Movie Room. Right now there are 5 active condos for sale at the Gates of Mclean. 3 One bedroom One... Continue Reading >
Clydes Restaurant in Tysons Corner Clydes is a great local restaurant here in Tysons Corner serving American saloon style food. Come in and enjoy a variety of menu items from salad, steak and seafood to burgers and sandwiches. You can also check out Clydes classic American style fare on their menu. In speaking with the General Manager Paul McGuinness, he informed us that Clydes restaurant has been established in the Washington DC area for over 50 years. Their first restuarant in Georgetown opened...
Continue Reading
>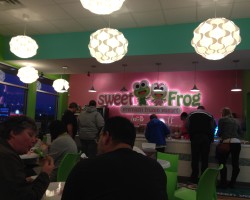 Real Estate is like Sweet Frog I know, you're saying, "what is he talking about?" Think about it. Let it sink in. Look at this picture above. I took it tonight. Yes, Saturday March 29th, 2014. The place is packed. The guy taking the payment from everyone at the register  was completely overwhelmed.  There was a line to pay.  C'mon, that's wild.  And I'm sure welcome at a cold dessert place that probably doesn't get a ton of business in the colder... Continue Reading >
End of Winter Report McLean Townhome sales Well at least I hope it's the end of Winter.  This video, and data in it, was filmed  3/5/14.  Get an update on what is happening in the Real Estate sub-market for McLean Townhomes.  And referring directly to the two zip codes in McLean, 22102 and 22101. For sale now in McLean Townhomes = Right now there are 9 town homes for sale in McLean zip codes 22102 and 22101. These have been on the market as...
Continue Reading
>
Condo for sale at Gates of Mclean. 1 block to metro Danielle floor plan Garage Parking Private Balcony Secure Building View of courtyard Check out this video for a tour of the Gates of McLean. (1) For more info on this property, or (2) A FREE market analysis of your home, or (3) Info on our next FREE real estate seminar Call or Email Jeff Wu Phone:571-248-1110 Email: [email protected] Continue Reading >