Agent Knows Northern Virginia Homes
Home
Market Trends Category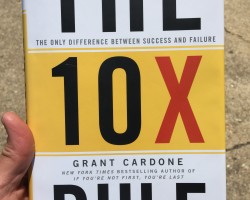 Book Report "The 10x Rule" by Grant Cardone I like to read business books.  And some friends recently recommended "The 10x Rule," by Grant Cardone to me.  I haven't read any of his other books.  He apparently has written a few books.  To name a few: - "Sell or Be Sold" - "If You're not First You're Last" - "The Closer's Survival Guide" - "Be Obsessed or Be Average" It's got a very unique flavor, or spin, to most anything I've read in the past.  There... Continue Reading >
Price Improved at 1591 Leeds Castle #101, Vienna Virginia 22182 This great Tysons Corner property for sale right now, has just had a $10,000 price Improvement! It is super close, a block, to Tysons Corner Walmart, Tysons Corner 24 hour fitness, Tysons Corner restaurants (such as Tysons Corner Smashburger and Tysons Corner Moby Dick, to name a few), and more.  Plus one more block over to the Silverline Tysons Corner Spring Hill Metro Station.  They say Location is the top priority when purchasing...
Continue Reading
>
Real Estate Connections in more than just Virginia, Maryland and Washington DC The kids in this video are singing a song about all 50 states.  Every state is so unique.  They have different: Capitols, landmarks, state birds, climates, populations, and so many other things.  It is amazing and really very cool when you think about all the diversity there is throughout this country. No matter what state you live in, it is very important to have a great Realtor on your side...
Continue Reading
>
Positive Signs for Tysons Corner Commercial Real Estate Here by they Tysons Corner West Metro Station is a sign showing vacancy or lack thereof of this particular development.  The sign shows "75% leased."  Being three quarters of the way leased for the commercial side of this development is good news.  As commercial real estate in Fairfax county is not as strong as many think.  This development is the most west of the newest developments around the new Metro Stations.  It's supported...
Continue Reading
>
Homes for Sale now at the Gates of McLean May 2nd 2016 Well located 1 block to the Tysons Corner Silverline Metro station in front of Capital One's Northern Virginia Headquarters,  this community has a number of available homes for sale. Right now at the Gates of McLean Condominium community, in Tysons Corner Virginia, there are 14 homes for sale.  Of those homes 8 are one bedroom one bathroom style homes.  These 22102 zip code condos for sale range in list price from...
Continue Reading
>
How did you Celebrate Earth Day 2016? Happy Earth Day!  That's today, April 22nd, 2016.  A great day to celebrate the Earth, and ensure we're all doing things to keep it clean and healthy for many years to come. Today the Agent Knows Homes Team took time to pick up trash along a local road that we've adopted.  It's a relatively clean area, and yet there was plenty of trash to be found when looking hard enough.  In this video you can...
Continue Reading
>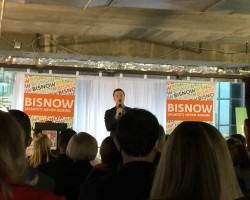 Tysons Tidal Wave Bisnow Event This past Tuesday, at 8280 Greensboro Drive in Tysons Corner, Bisnow hosted an event talking about the Tysons Corner development plans.  The actual space the event was in was a vacant and unfinished floor of the building.  CBRE the management company of the building took time, as a sponsor, to mention the renovations that they'd done to the building and the other improvements planned.  Some upgrades both done and planned included a kitchen, a conference center... Continue Reading >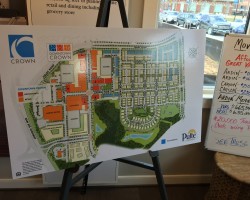 Pulte Townhomes Selling Well in Downtown Crown District Last week I visited the Pulte sales model of their townhome collection in the Downtown Crown development.  It was interesting to hear that they've had a solid amount of buyers coming from the empty nester demographic.  These are people who's kids have left their home.  And are hopefully "off the payroll," and fending for themselves.  So these buyers don't want a yard to mow.  They don't want a big physical space to maintain.... Continue Reading >
Coming Soon! 13302 Pearsall Lane, Fairfax, VA 22033.  Come see for yourself! Open House on Saturday, 3/26 from 2:00-4:00 PM. Come see this 3BR (with potential to be converted to 4BR) 2BA Cape Cod in the community of Greenbriar. Add a wall to the large master BR to double the main floor bedrooms. A BIG family room addition has been added to this model in back of home –bonus living area! Eat-in kitchen + formal dining area with a pass-through window...
Continue Reading
>
Key Characteristics of a Successful Real Estate Investor Last week I had the good fortune to hear a talk from a Commercial Real Estate agent who focuses on helping his clients buy multi-family commercial real estate.  He mentioned that he'd seen some common traits to some of his most successful Real Estate Investors. These 10 traits are listed below. 1. They are BOLD 2. They are OPTIMISTIC 3. They are AUTHENTIC 4. They have GREAT RELATIONSHIPS 5. They know their STRENGTHS 6. They are INTENTIONAL 7. They follow a SIMPLE... Continue Reading >