Agent Knows Northern Virginia Homes
Home
Tysons Corner Category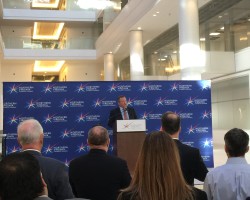 The Fairfax County Chamber of Commerce (Fairfax Chamber) is now called the Northern Virginia Chamber of Commerce to reflect its service to the regional business community. About 200 people were in attendance at the breakfast reception and official brand launch on January 6 in the Silverline Center Atrium in Tysons. This included several area politicians. The new multicolored star logo was the result of a thoughtful redesign and is intended to show the leadership of Northern Virginia as well as represent... Continue Reading >
Gates of McLean Home Sales Report December 2015 In the video, and below are the recent home sales statistics for the Tysons Corner Condominium community, The Gates of McLean.  This great community is a block from the Tysons East Silver Line McLean Metro Station at the intersection of Route 123 and Scott's Crossing.  The McLean zip code 22102 community is gated and many of the buildings, but not all, have garage parking.  The clubhouse also has a # of appealing amenities:...
Continue Reading
>
Westwood Manor Vienna Home Sales 3rd Quarter 2015 Located close to Tysons Corner off of Old Courthouse Road.  And standing between boundaries like Creek Crossing Road, Westbriar Elementary School, and Westwood Country Club.  This neighborhood, Westwood Manor, in Vienna Virginia's 22180 zip code has 158 properties according to the tax record.  The homes in this neighborhood tend to be either Rambler, Colonial, or Split Level.  Many have been renovated or remodeled to include extensions and build outs that may have occurred... Continue Reading >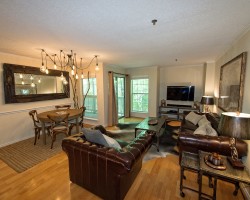 1504 Lincoln Way #218, McLean, VA 22102 for sale Come home to this beautiful two bedroom, two bathroom condo in the heart of Tysons Corner. It's in the Fountains of McLean's gated community which is located blocks from Tysons Corner Malls, Silver Line Metro, Walmart, Harris Teeter grocery and Starbucks. The gated community has a clubhouse, exercise room, elevator, fitness center, jogging / walking path, meeting room, community center, outdoor pool, party room, picnic area. You have easy access to 495, 66, 123 and... Continue Reading >
"Hello, Beautiful – Welcome!" Is that not what you want to say when you look out of your window and see the first bloom standing tall. With that first bloom, we think spring is on its way. With spring comes old-fashioned cleaning. The common areas we do without coaxing, so below are the top three areas that are overlooked around the house, and also to ourselves. Enjoy the extra hints on how to prepare yourself for spring. Inspect your roof: Shingles that... Continue Reading >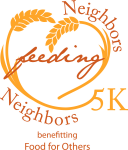 Neighbors Feeding Neighbors 5K The Neighbors Feeding Neighbors 5K is this Sunday, October 19, 2014. The race will begin at 9:00am at 7925 Jones Branch Drive, McLean, VA 22102. Come join me at the Neighbors Feeding Neighbors 5K and share your support for a great local charity! The race fee is $35 plus a $3 sign up fee with proceeds benefiting Food For Others. I will be donating $2 to Food For Others for every walker or runner that signs up for the Neighbors Feeding... Continue Reading >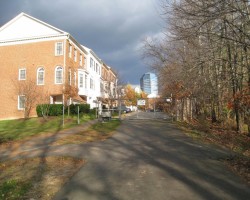 Ashgrove Lane Trail Many will be happy to hear that Fairfax County Park Authority is working on a project to repair and resurface the Ashgrove Lane Trail. The Ashgrove Lane Trail is currently an abandoned road in desperate need of repair that connects the W&OD trail to Tysons. Construction on the Ashgrove Lane Trail was set to begin around June 6th, however the start date was recently pushed back to June 30th and is estimated to take approximately 1 month to complete. Environmental... Continue Reading >
For Sale in Westwood Village Tysons Condos For Sale right now in Westwood Village there is 1 great home. It's at 1547 Northern Neck Drive, #102. This home is a 2 bedroom 2 bathroom 2 level townhome condo. Some of this homes fine features area a great open kitchen, wood floors, a deck, recessed lighting, 3 sided gas fireplace, front loader washer and dryer, walkout lower level, large dual shower head master bath enclosure, and more. In no other neighborhood can you...
Continue Reading
>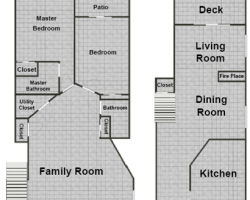 1547 Northern Neck Vienna 22182 For Sale Beautiful bright end unit condo in Westwood Village! 2 level condo with 2 bedrooms and 2 baths at 1547 Northern Neck Vienna 22182 For Sale! Close to Tysons corner and all it has to offer! The cook in the family will love the spacious kitchen with stainless steel appliances! Spacious bedrooms and an open floor plan make this condo a comforting space to call home! A luxury double shower in the master bath is... Continue Reading >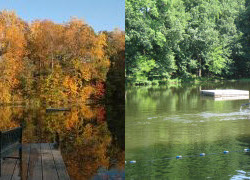 Woodside Estates Homes Sold Year to Date Woodside estates is a community of 213 single family homes built between the 1950's and 2014. The majority of homes in Woodside Estates are on about 1 acre or more of land. One of the biggest neighborhood attractions at Woodside Estates is the 7 acre Woodside Lake located off Brook Road. Right now there are 7 active homes for sale in Woodside Estates. Of the 7 homes for sale in Woodside Estates 2 are... Continue Reading >