Agent Knows Northern Virginia Homes
Home
Tysons Corner Category
The 4th Quarter is here.  So lets find out what happened in Tysons Corner Real Estate in the period prior and the recent past.  In particular in the zip codes of 22182 Vienna and 22102 McLean, that make up the Tysons Corner area.  And the focus of this blog is on Tysons Corner area sales in Townhomes. Many people see Tysons Corner as a job center, but don't realize there are some great places to live.  The townhome part of the...
Continue Reading
>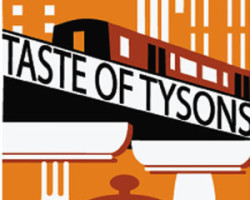 First Annual Taste of Tysons is tomorrow.  Tysons Corner wants to get in on the food action.  Watch out Reston, Arlington, Bethesda, and others.  Tysons Corner is looking to replicate the success, excitement, fun, and money raised for charity with it's own food event.  The cities above have had success with their food events: Taste of Reston, Taste of Arlington, and Taste of Bethesda.  It's a great way for a locality to celebrate it's restaurants. For those who have not attended... Continue Reading >
Lillian Court Sales update and Coming Soon Home for Sale Jeff Wu, Real Estate Specialist focusing on Tysons Corner Home Sales, McLean Home Sales, and Vienna Home Sales, is here today in front of the Lillian Court condo community with #1 a neighborhood home sales update #2 a neighborhood home rentals update and #3 a quick sound bite about an upcoming 2 bedroom 2 bathroom condo he'll be selling late next week in this Tysons Corner condo community. #1 Right now, this second,...
Continue Reading
>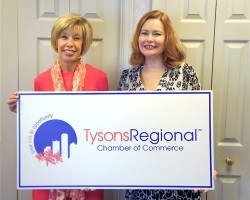 In a recent interview with Tysons Regional Chamber of Commerce President I asked Lisa Huffman about the chamber.  She confirmed that it's a business that's designed to help other local businesses. I'm a Tysons Regional Chamber member, and really see the value of participating in such a great organization. They offer many benefits such as: networking, advocacy, education, and more! When I asked about the Tysons Regional Chamber of Commerce and it's recent move to Tysons Corner - now located at... Continue Reading >
Amberwood Townhome Sales Report. Neighborhood Sales Report for the Amberwood Community in Tysons Corner and 22182 for the 1st qaurter in 2013 Right now there are 0 homes for Sale in Amberwood. 3 townhomes for sale in 22182 ranging from $592,000 to $719,900. All 3 homes are 3 bed 2 bath homes. The average days on market for these homes was 29, with the lowest being 1 and the highest being 14. One 4 bed 3 bath townhome is curretnly under contract in... Continue Reading >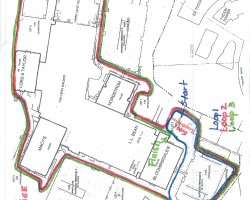 On Sunday morning the Tysons Chamber hosted Tysons Corner 5k run for charity.  The run took place 4/13/13 at 8:30am.  It was a great event. I had the pleasure of taking part with my friend and team member, Walter Taylor.  It was a lot of fun to exercise in the morning, and in a non-traditional venue.  This was a really unique course, being able to run around the Tysons Corner Center Mall 2+ times.  Normally when I've been on the road,... Continue Reading >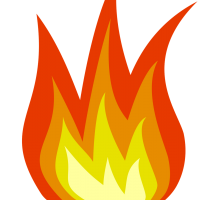 Tysons Corner Real Estate Market, Washington DC Real Estate Market, the Real Estate Market of the whole region - It's heating up! Right now in the Tysons Corner Zip Codes = McLean 22102 and Vienna 22182, there are 39 homes that are under contract in the price point <$800,000. This includes all different styles of homes = Tysons Corner Condos, Tysons Corner Townhomes, and Tysons Corner Detached Single Family Homes. Of these 39 homes under contract 33 of the 39, also known... Continue Reading >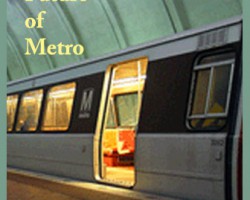 The Future of Our Metro Tysons Corner Momentum is the name of a plan created by the management of Metro to define the possible future plans for expansion, continual refurbishing, repair, and improvement. The entire system has to be managed in such a way that it remains competitive and can handle the expected population growth in the Tysons Corner area and National Capital Region. Metro used the feedback collected from thousands of residents in the Tysons Corner area and Capitol Region through surveys, emails, meetings, and forums to identify... Continue Reading >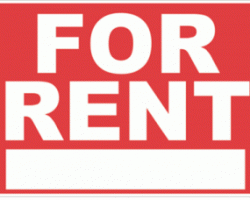 Tysons Corner Rentals abound, at least it feels like that for landlords in the 22102 zip code.  At the time of this post there are 21 one bedrooms available for rent in the 22102 zip code of McLean, Tysons Corner.  And many communities have multiple homes/condos available: Fountains At McLean (3), Gates of McLean (8), Lillian Court (2), One Park Crest (2), Rotonda (2), and The Colonies (2).  These numbers are not out of the ordinary, especially in a community... Continue Reading >