Agent Knows Northern Virginia Homes
Home
Market Trends Category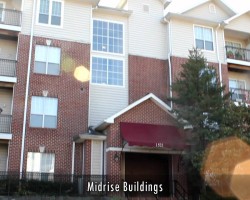 Tysons Corner McLean Condo Sales Real Estate Sales Report The third quarter has come and gone for 2013.  Along with that we have seen some condos (short for condominiums) sold in Tysons Corner McLean zip code of 22102.  A great place to live, work and play, Tysons Corner has lots of jobs and soon 4 working metro stations.  Plus this area is the home of 2 of the top malls in the country.  And what type of real estate fits well in... Continue Reading >
The 4th Quarter is here.  So lets find out what happened in Tysons Corner Real Estate in the period prior and the recent past.  In particular in the zip codes of 22182 Vienna and 22102 McLean, that make up the Tysons Corner area.  And the focus of this blog is on Tysons Corner area sales in Townhomes. Many people see Tysons Corner as a job center, but don't realize there are some great places to live.  The townhome part of the...
Continue Reading
>
Children's Medical Hospital near Tysons Corner Children's National MEdical Center near Tysons Corner [gallery ids="1386,1387,1388"] Health is so important.  Without health we have nothing.  Can't work, can't play, and certainly can't buy or sell a home. Another important area in life is our family.  Children, and younger family members are cherished and protected.  Their health is extremely important.  And where do we take care of the young ones in our family?  Just like anything in life, I guess there are lots of choices.  One... Continue Reading >
Hallcrest Heights McLean Real Estate Sales Report Jeff Wu, Tysons Corner McLean Vienna and surrounding area Real Estate Specialist, is here on August 15th 2013 in Hallcrest Heights McLean Townhome neighborhood.  This McLean Realtor gives a sales report on what is For Sale in Hallcrest Heights, Under Contract in Hallcrest Heights, and Sold this year in Hallcrest Heights. Hallcrest Heights is a townhome neighborhood in the 22102 zip code of McLean.  It is boardered by Route 123 (aka Dolley Madison Boulevard) on...
Continue Reading
>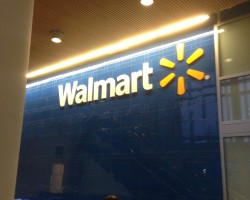 Tysons Corner Walmart Opens[gallery ids="1354,1345,1341,1342,1343,1344,1346,1347,1348,1349,1350,1351,1352,1353,1356,1355"] Today, August 14th 2013, Walmart opened in Tysons Corner.  It is nestled, if you can say that of a megastore, in the Tysons West development near the Spring Hill Metro station on the Dulles Metro's Silver Line.  A great location, as if there were many that weren't in Tysons Corner.  It's impressive that Walmart's jumped in to Tysons Corner in the relatively early phase of the growth and evolution that it has and will go through. Many... Continue Reading >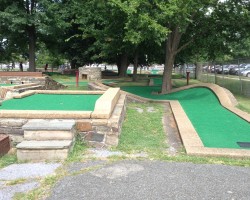 Washington DC Mini Golf Hains Point [gallery ids="1323,1326,1328,1329,1330,1331"] There is a lot to do in the Washington DC Metro area.  Whether you like to walk through Georgetown, go shopping in Tysons Corner, or even bicycle through Rock Creek Park in Maryland - visitors to this region have many choices.  Some of the most common that people think about are: the Washington Monument, the National Zoo, Mazda Galleria, Tysons Corner Mall, the Air and Space Museum, the Natural History Museum, and more.  Not... Continue Reading >
8000 Towers Crescent Drive Tysons Corner There are many iconic buildings in Tysons Corner.  This is one of them.  8000 Towers Crescent Drive is known by many as the "Shopping Bag Building."  It has a distinct arch at the top of the building. This Tysons Corner landmark building is 17 floors.  One of it's most notable residents is the Tower Club.  The Tower Club in Tysons Corner takes up the top floor of this building.  It is a great place for Tysons... Continue Reading >
Lost Dog Cafe McLean The Lost Dog Cafe in McLean is a place with great energy.   The staff is a lot of fun, and you know when you walk in the door that this place is different. The McLean or Tysons Corner Lost Dog Cafe is located at = 1690 Anderson Rd, McLean, VA 22102 Go and have a great meal, or give them a call for takeout = (703) 356-5678 [Lost Dog Cafe McLean phone #] They are open 11am to 11pm, every day...
Continue Reading
>
Lillian Court Sales update and Coming Soon Home for Sale Jeff Wu, Real Estate Specialist focusing on Tysons Corner Home Sales, McLean Home Sales, and Vienna Home Sales, is here today in front of the Lillian Court condo community with #1 a neighborhood home sales update #2 a neighborhood home rentals update and #3 a quick sound bite about an upcoming 2 bedroom 2 bathroom condo he'll be selling late next week in this Tysons Corner condo community. #1 Right now, this second,...
Continue Reading
>
Westwood Village Home for Sale Walk to Metro 1510 Northern Neck Dr, #201, Tysons Corner, VA 22182 This home is FOR SALE right now in the Vienna 22182 zip code of Tysons Corner.  Click on the image above to watch the video tour, or click here to see 1510 Nothern Neck Drive #201, Vienna, VA 22182 - videos will always tell you more about a home than a few bullet pointed features.  But we've included the features for this Tysons Corner townhome...
Continue Reading
>